India will play against the West Indies in a warm-up match in Kolkata on Thursday.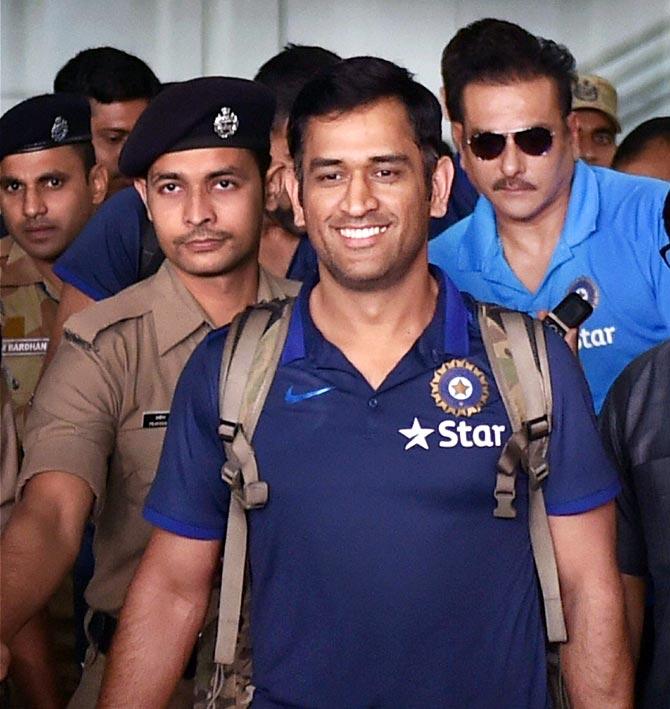 IMAGE: India captain Mahendra Singh Dhoni and team director Ravi Shastri, right, arrive in Kolkata. Photograph: PTI
Former champions India and West Indies cricket teams arrived in Kolkata on Monday amid tight security ahead of their World Twenty20 warm-up fixtures later this week.
- Check out the World T20 schedule

The Darren Sammy-led West Indies team, which was camping in the United Arab Emirates, was the first to check in early this morning followed by Mahendra Singh Dhoni's triumphant group that flew in from Dhaka hours after clinching the Asia Cup title, their sixth triumph in the continental tournament.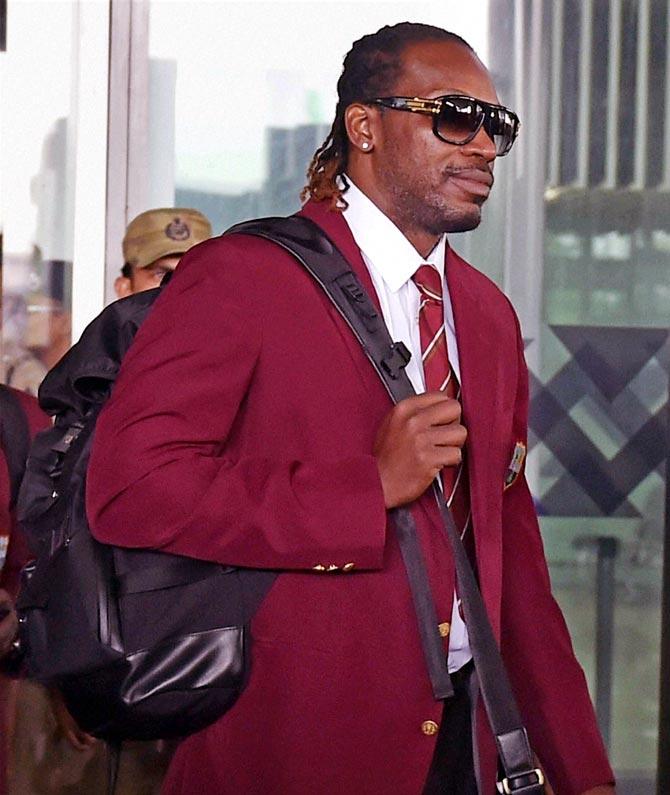 IMAGE: West Indies batsman Chris Gayle arrives in Kolkata. Photograph: PTI
West Indies all-rounder Dwayne Bravo did not accompany his team to the hotel as he boarded a New Delhi flight moments after landing in Kolkata.

"He has some personal commitments in New Delhi, he will return in time," the team's local manager said.

It was a rest day for both the teams.

World No. 1 T20I team India, champions of the inaugural edition in 2007, will take on the 2012 winners West Indies in a warm-up match at Eden Gardens on Thursday, March 10.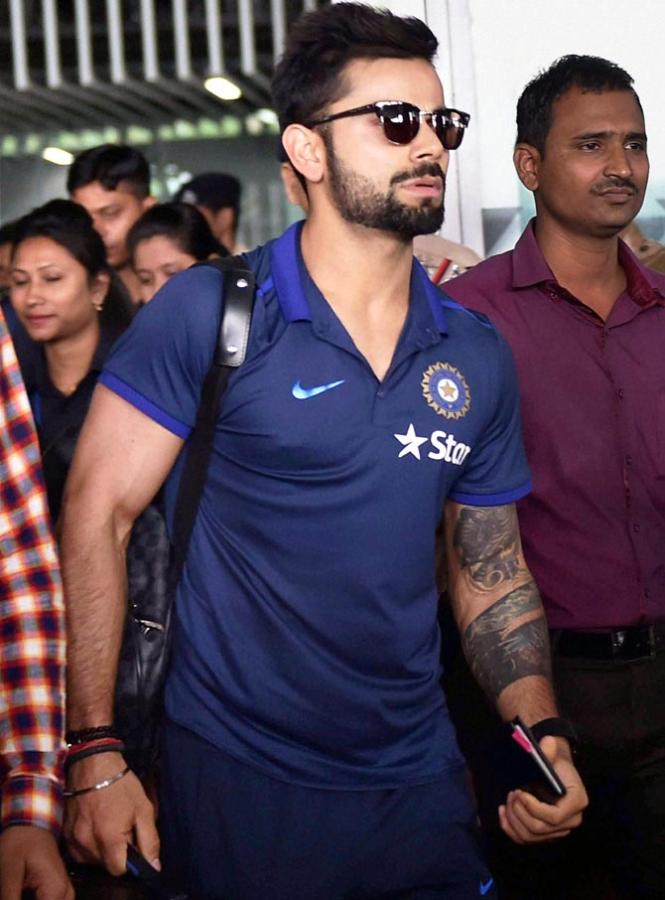 IMAGE: Virat Kohli makes his way out of the airport after Indian team's arrival in Kolkata. Photograph: PTI
India will next travel to Mumbai where they face South Africa in their second warm-up game on March 12 before launching their World T20 campaign against New Zealand in Nagpur on March 15.

The West Indies will camp in Kolkata and face Australia in their second warm-up on March 13.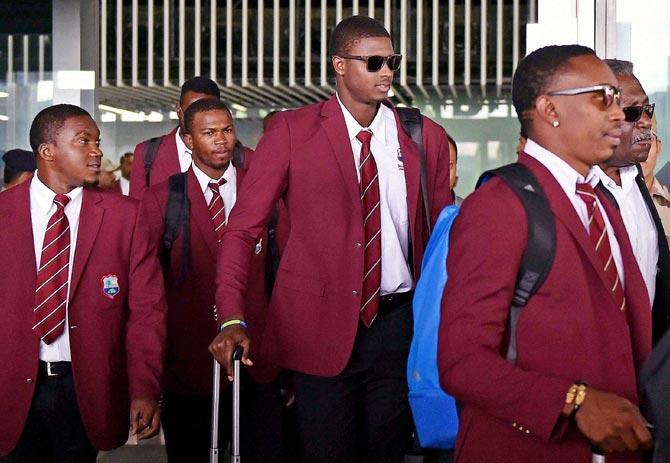 IMAGE: The West Indies players arrive in Kolkata. Photograph: PTI
Pakistan, who won the World T20 title in 2009, who are scheduled to arrive on March 9, will also be based in Kolkata and play two warm-up matches -- against Bengal (March 12) and defending champions Sri Lanka (March 14).

Besides the four warm-up matches, the Eden will host four games in the main fixtures including the marquee men and women finals on April 3.