IMAGE: Angry cricket fans protest. Photograph: Sandeep Pal
Angry Indian cricket fans held street demonstrations and burned effigies of cricket players on Sunday night.
Fans came out on the streets after Pakistan hammered India by 180 runs to lift the ICC Champions Trophy.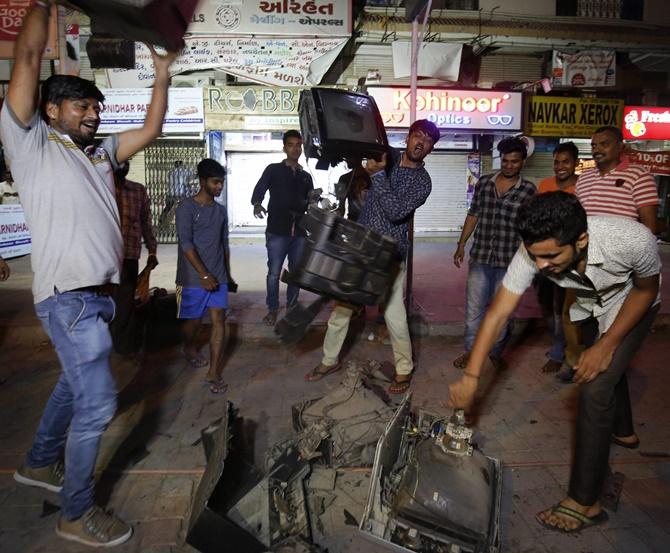 IMAGE: Cricket fans break television sets after India lost the match against Pakistan, in Ahmedabad on Sunday. Photograph: PTI
While in Pakistan massive traffic jams were witnessed as people came out on the roads in their cars and motorcycles, waving flags and raising slogans, celebrating the big win.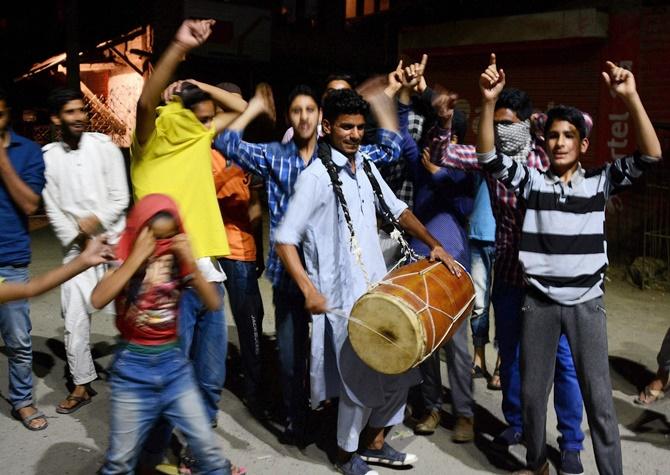 IMAGE: Kashmiri youths celebrate India's loss. Photograph: PTI
India captain Virat Kohli defended his decision to bowl on a flat track and said a lucky reprieve for centurion Fakhar Zaman proved to be a costly one in the Champions Trophy final against Pakistan at the Oval.