Paul Valthaty of Kings XI Punjab continues to be most the most valuable player (MVP) and the most paisa vasool (MPV) after the first 22 matches of IPL 4.
The MVP (based on the most valuable player index, or MVPI) has the largest sum of batting, bowling and fielding points. MVPI expresses a player's all-round cricketing performance in terms of 'runs'.
So Valthaty's IPL 4 performance, of scoring 201 runs at an incredible strike rate of 173, and bagging 4 wickets at a better-than-par economy rate of 7.3, is equivalent to scoring 318 'runs'.
Lasith Malinga's performance, of bagging 11 wickets at an economy rate of 7.3, is likewise equivalent to scoring 190 'runs'.
It is clear that all-rounders, like Ravindra Jadeja (264) placed second, have the best opportunity of being 'most valuable'.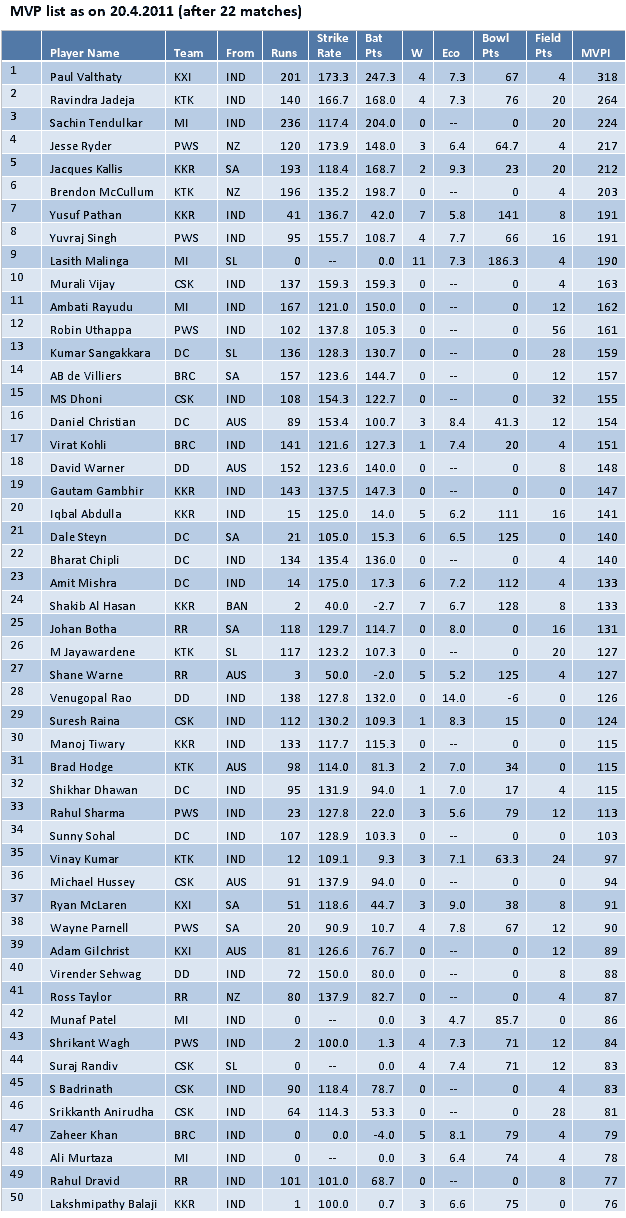 In the next table we look at the same 50 players, but now order them based on the paisa vasool (or player value) index (PVI). Remember that the PVI measures the money (in US$) paid to a player for every 'run' scored.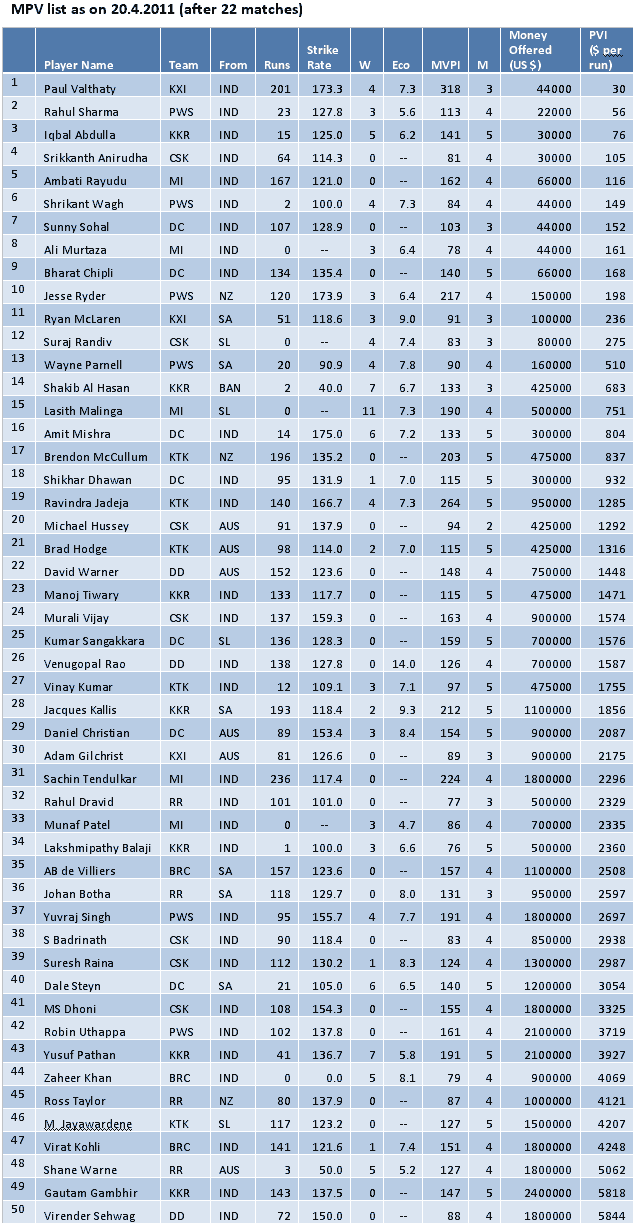 It is extremely rare to find the same player (Valthaty) being both MVP and MPV; expensive players tend to be high on the MVP list, but low on the MPV list. For example, Robin Uthappa was is 12th on the MVP list drops to 42nd on the MPV list.
That's why a player like Ravindra Jadeja is a revelation. Worth almost a million dollars, Jadeja still gets this franchise a run for just $1285. Our analysis, based on the PVI calculations of the first three IPLs, suggests that any 'expensive' player with a PVI of 2000 or less offers very good value. If the PVI is less than 1500 he is excellent.