England series a Test of character for India, says Rahane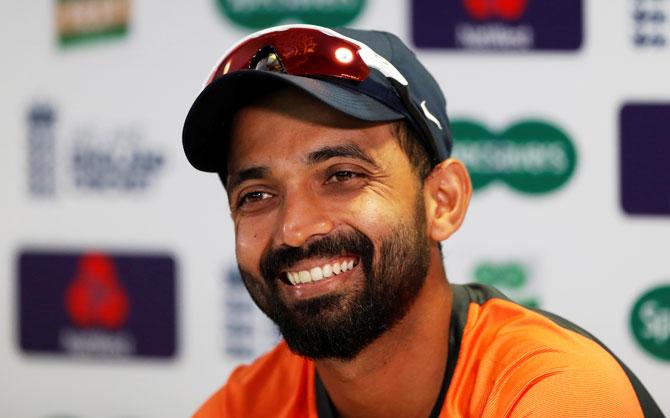 India's batsmen face a Test of character when they take on hosts England in their five-match Test series starting at Edgbaston on Wednesday, Indian vice-captain Ajinkya Rahane says.
India were beaten 3-1 in the Test series on their last tour of England four years ago as the team led by MS Dhoni struggled for consistency in all departments.
However, Rahane believes the current squad have what it takes to reverse that result.
"In terms of skill both teams are on par. It will be a Test of our mind and character here," batsman Rahane told a news conference on Monday.
"We want to play good cricket rather than think about the result. If you do that you put pressure on yourself... it's all about mindset especially playing in England and how quickly you adjust and handle the situation."
Virat Kohli-led India will look to end their long tour on a positive note. India lost the one-day international series 2-1 while they won the Twenty20 competition by the same margin.
Rahane said the key to succeeding in the longest format would be to play with patience and respect the conditions.
"Patience is the key in England. It also depends on the weather. If it's sunny it's very good to bat. If it is cloudy it is good for the bowlers," Rahane added.
"If the weather changes, it is important for the set batsman to hold back, respect the bowler and the conditions. If you are really set here, you should make it count."