Pataudi's career timeline:
December 13, 1961: Makes debut against England in Delhi, scores 13.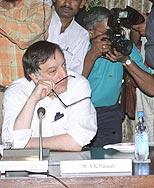 January 10, 1962: Scores maiden century in his third Test, 113 against England in Chennai.
March 23, 1962: Leads India in his fourth Test, in Barbados, thus becoming Test cricket's youngest captain at the age of 21.
February 12-13, 1964: Scores career-best 203 not out against England in Delhi.
February-March 1968: Leads India to their first overseas Test victory in Dunedin. India go on to win an away series for the first time, beating New Zealand 3-1.
January 23, 1975: Plays his final Test match, scoring 9 in each innings against West Indies in Mumbai.
Also read: Former India captain Pataudi passes away