West Indies cricket president James Cameron and Pakistan board chairman Najam Sethi have been awarded seats on the International Cricket Council's new executive committee, but South Africa has been snubbed from the game's new world order.

The five-member executive committee is one of a raft of sweeping reforms that have entrenched cricket's dominant economic powers India, England and Australia and, according to critics, at the expense of weaker ICC members and second tier Associate nations.
- The Justice Mudgal IPL Probe Committee report

India, England and Australia keep permanent seats on the executive, which has drawn comparisons with the United Nations Security Council, with two of the seats elected on an annual basis by the ICC board.

The executive will be chaired by Cricket Australia chairman Wally Edwards and includes India board chief and newly coronated ICC chairman Narayanswami Srinivasan, and Giles Clarke, chairman of the England and Wales board.

ICC chief executive David Richardson, who received a two-year contract extension, will sit as an ex-officio member, the ICC said in a statement released on Saturday.

Cricket's world governing body also ratified the membership of a number of other committees at its annual conference in Melbourne, with Cricket South Africa the only full ICC member not represented on any of them.

Clarke will chair the Finance and Commercial Affairs Committee, with Edwards, Srinivasan, Bangladesh Cricket Board president Nazmul Hassan and Sri Lanka Cricket president Jayantha Dharmadasa (Sri Lanka). Richardson is also on the finance committee as an ex-officio member, the ICC said.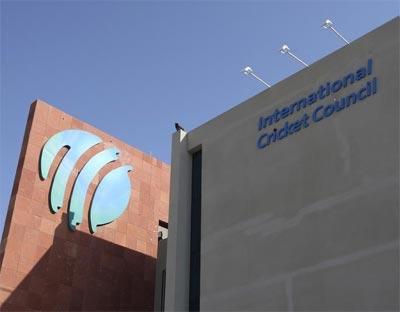 New Zealand Cricket director Martin Snedden will chair the Governance Review Committee, with the ICC Development Committee, a body whose charter is to "grow cricket beyond its traditional boundaries", to be chaired by Srinivasan.

Among a raft of other statements, the ICC confirmed that Netherlands and Nepal, who qualified for the ICC World Twenty20 tournament held in Bangladesh earlier this year, had been granted T20 international status.

"This means there are now eight associate sides with T20I status," the ICC said.

Srinivasan, a 69-year-old industrialist long described as the most powerful man in cricket, was confirmed as ICC chairman on Thursday during the governing body's annual meeting in Melbourne.

Srinivasan was ordered to step aside from his role as BCCI chief in March to ensure a fair investigation into an illegal betting scandal during last year's Indian Premier League involving his son-in-law.

The Chennai-native was also accused of having a conflict of interest due to his India Cements company owning a franchise in the lucrative Twenty20 league.
Image: The International Cricket Council's headquarters in Dubai

Photograph: Nikhil Monteiro/Reuters