'You have to keep on evolving and according to situations you have to adapt because if you are just a one-trick pony that won't work for a long period of time.'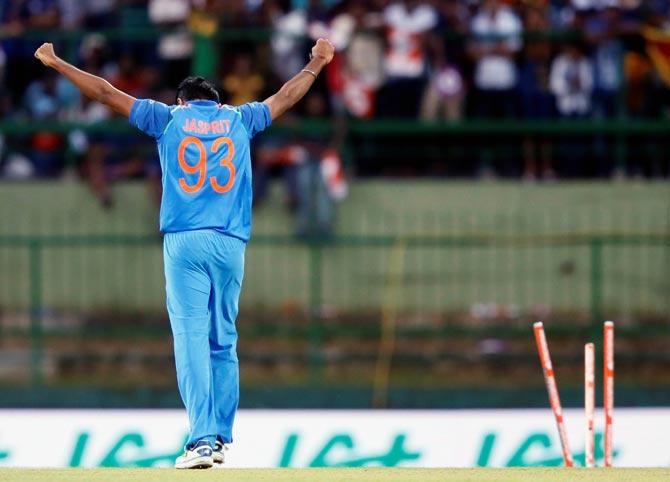 India pacer Jasprit Bumrah says the zeal to learn something new with each game has helped him survive in international cricket.

Bumrah, who took a career-best five for 27 in the third One-Day International in Pallekele on Sunday, further said that he has learnt a lot from Sri Lanka ace Lasith Malinga while spending time at Mumbai Indians during the last few seasons of the Indian Premier League.

"As a bowler you have to constantly have to learn new things and that's been my main aim all the time. This is my first visit to Sri Lanka and I have never played here so it is always a challenge to play in different conditions," said Bumrah after India beat Sri Lanka by six wickets to seal the five-match series 3-0.

"I look to do that (keep learning) and keep asking questions to seniors as to what experience they have gained for so many years. This basic change has come in me (as a bowler) because I always learn nowadays. As a youngster you don't know what place you have to go and perform," he said.

Being in regular touch with someone like a Malinga has also contributed to his growth as a fast bowler.

"He has been there with Mumbai Indians when I was a 19-year-old in 2013. I was a kid who didn't play first-class cricket so talking to him and learning from him has been always valuable.

"He has been there for 3-4 years so I have learnt a lot from him. I think every bit of knowledge that you get is very important."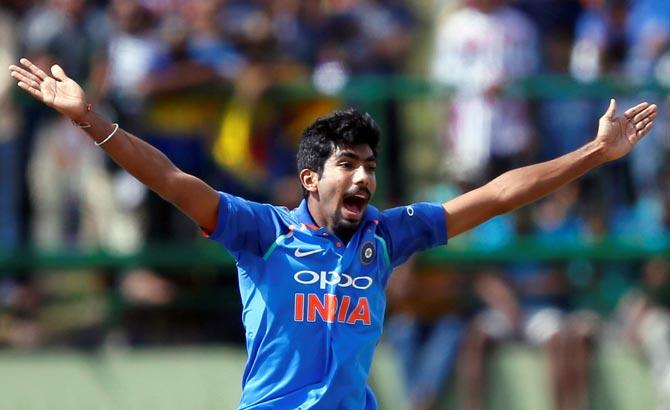 The young pacer has had varied roles in the Indian team, starting out as first-change bowler, to becoming a death-overs' specialist, to now sharing the new ball with Bhuvneshwar Kumar consistently.

Bumrah stated that he is fine with bowling at any point in the match.

"I am happy as far as I am able to contribute to the team's success. If the team wants me to bowl first-change, I am happy to do that. If they want me to bowl with the new ball, I am happy to do that.

"I have bowled with the new ball before when I came into the Indian team in the T20 formats. I shared the new ball with Ashish (Nehra) bhai. I think after a period of time you understand what to do with the new ball.

"I have been bowling first-change for Gujarat and in the IPL as well, I have got a little bit of experience there as well. It's always good to contribute to the team's success, be it with the new ball or the old ball," he said.

Bumrah stressed on the need to keep evolving as a bowler to keep up with the demands of international cricket.

"Nowadays with technology coming into cricket people start to analyse and if you only have one or two tricks people will start to line you up. The things you do early on people don't know but once they start studying videos and know what to plan they know what to expect.

"So you have to keep on evolving and according to situations you have to adapt because if you are just a one-trick pony that won't work for a long period of time."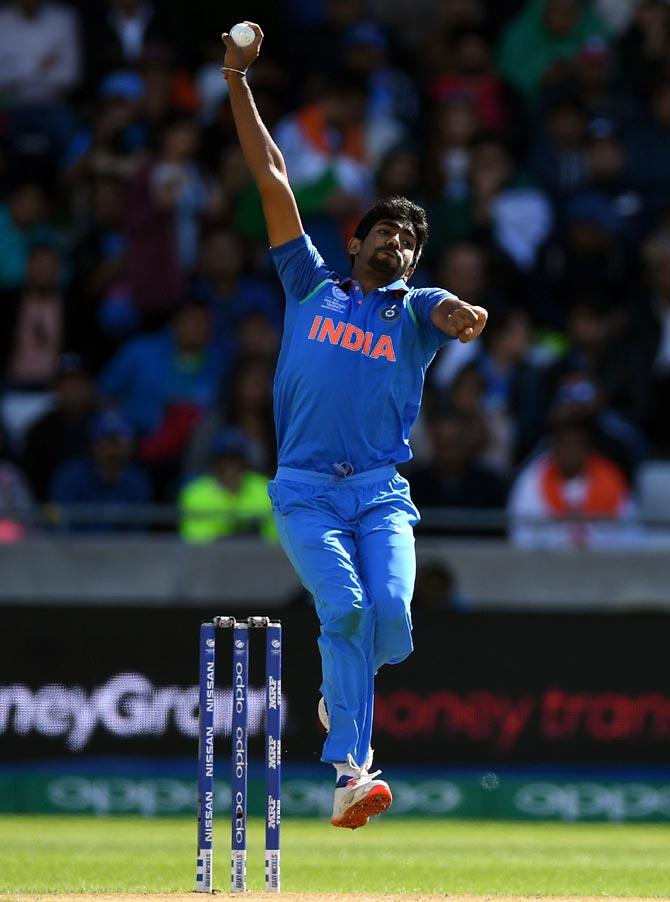 When asked about the influence of India head coach Ravi Shastri and bowling coach Bharat Arun, Bumrah replied, "When I came into the Indian, Ravi Sir was the team director so the basic thing that he told me to do is to treat it as a Ranji Trophy game I would play for Gujarat.

"Because if you play for India, then you take on extra pressure and that won't help you express yourself. What he told me in the first match is still with me. Bharat Arun Sir has been there, he has seen me since my Under-19 days, before I played in the IPL or anything at the NCA (National Cricket Academy). It's always good to talk to him about my bowling."

India's easy victory in the second match on Sunday was marred by crowd trouble towards the end as they expressed displeasure by throwing water-bottle missiles on the field. The players left the field for ten minutes before returning to complete the formalities to take an unassailable 3-0 lead in the five-match series.

"We were nothing thinking about it too much. Obviously, it's unfortunate. We were just happy that the game carried on and the situation was taken care of. It was good that the authorities took care of everything and the game went on," Bumrah said.
© Copyright 2020 PTI. All rights reserved. Republication or redistribution of PTI content, including by framing or similar means, is expressly prohibited without the prior written consent.