Former Aussie fast bowler Merv Hughes has taken a dig at Virat Kohli, calling the Indian skipper a "flog", an apparently derogatory Australian slang.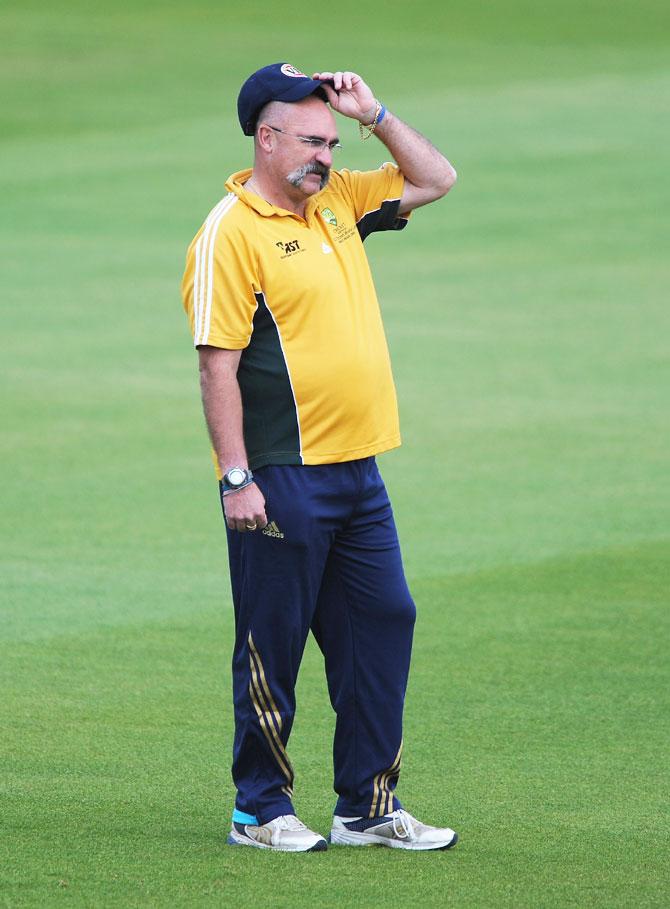 "He (Kohli) is a great player and he is probably a bloke you would love to have on your side, but watching it from afar and watching him in other colours, you just think 'what a flog'," Hughes was quoted by Daily Telegraph as having told SEN Radio.
Hughes's comments come after a bitterly-fought Test series which India won 2-1 at home. At the end of the fourth and final Test in Dharamsala, which India won by eight wickets, Kohli said he no longer considered Australian cricketers his friends after being targetted both on and off the field by them.
Hughes said both sides were probably better off with Kohli injured for the final Test as the star Indian batsman might have "gone over the top" had he played in Dharamsala.
"The Indians played a real tough brand of cricket. I think they went out in the first Test and thought it would be a real piece of cake and when Australia knocked them over in that first Test match, they changed their attitude and they came out real strong and Virat Kohli especially.
"If he is talking about the Australians playing it hard, it is a bit hypocritical for me because he turned his game around and played that way in especially that second Test and then going into the third Test, it probably was not a bad thing he was injured because he may have gone over the top," said 55-year-old Hughes, who played 53 Tests and 33 ODIs between 1985 and 1993.
Image: Former Australian bowler Merv Hughes
Photograph: Laurence Griffiths/Getty Images