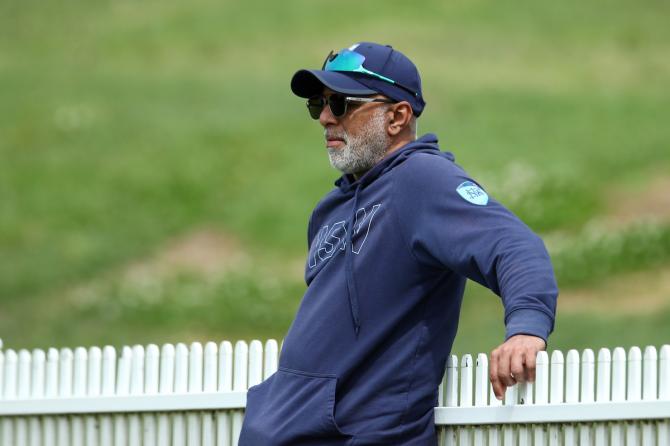 Bangladesh head coach Chandika Hathurasingha has said there is "no tension" between him and senior players in the team as he begins his second tenure in charge of the side.
Sri Lankan Hathurasingha's first stint with the side between 2014 and 2017 was marked by several run-ins with senior players in the team, some of whom are also part of the current squad.
Following his complaint, star all-rounder Shakib Al Hasan was banned in 2014 for six months for "misbehaviour".
Former captain Mashrafe Mortaza is among those wondering about the dressing room atmosphere under Hathurasingha.
"A huge question mark remains on how the dressing room will take him," Mashrafe recently told the 'Prothom Alo' newspaper.
"The most important thing is, how he and the dressing room is comfortable with each other."
The coach, in his first news conference since his re-appointment on a two-year deal, ruled out any bad blood, though.
"There's no tension with any of the players with me," Hathurasingha, who replaced South African Russell Domingo in the post, told reporters on Wednesday.
"I don't think it (working with senior players) is going to be a challenge. I have spoken to all the senior players.
"Everybody is focused on one thing: team is number one. Everyone wants the team to do well. Even in my last time, I didn't face challenges with any of the players."
His first assignment back in the job would be a six-match limited-overs home series against reigning white-ball world champions England beginning on March 1.