Showering praise on retired Sri Lankan spin wizard Muttiah Muralitharan, former Australian captain Steve Waugh on Monday said there was no racist angle involved in chucking allegations which the bowler had faced earlier.
Muralitharan brought down the curtains on his glittering 18-year-old Test career after reaching 800-wicket mark in his swansong Test against India last week.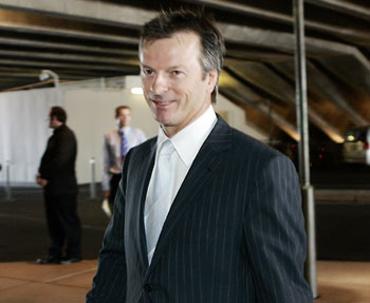 "Murali is a great player who has created an unbeatable and amazing record of 800 Test wickets. We admire the skills he has brought to the game. Some people had some things to say, but at the end of the day, he is a different element, who has on 67 occasions taken 5 wickets in a game," Waugh said.
When asked that it was the Australian umpires who had called him for throwing after which chucking allegations were levelled against the great player, who had to even face jibes Down Under and if all these had been racially motivated, Waugh said, "forget racial thing, that card always gets played".
"It was certainly not a racist thing. We should celebrate that he (Murali) has played so successfully," he said.
Waugh said there were consequences to the decision of the umpires, which was a big decision which they had taken and one could always debate about that. The spinner's action had come under scanner when Australian umpire Darrell Hair called him for throwing during the Sri Lanka's tour to Australia in 1995-96. Former Aussie umpire Ross Emerson had on one occasion no-balled him seven times during a ODI.
Waugh said that players like Murali and Sachin Tendulkar were rare to find and added the way master batsman was going he could soon reach his 50th Test hundred.
He also rated the current crop of spinners including England's Graeme Swann and Aussie Nathan Hauritz as promising. He also praised India's off spinner Harbhajan Singh, though he said he was somewhat inconsistent.
On Australia losing the last Test against Pakistan and some people gunning for skipper Ricky Ponting, Waugh said, "Australia had won seven Tests in a row. You have got to see the statistics and few losses in between do not change the whole thing."
He said that Ponting has done very well, but Australian vice-captain, Michael Clarke would naturally fit into his shoes once the former himself decides that he has had enough or whenever the selectors decide about him.
"Clarke is definitely the next favourite," Waugh said.
He also said that there were challenges coming up ahead which included Australia playing Tests against India in the sub-continent in October.
Asked if he had any plans to take to coaching in future, he ruled it out, saying he had three children to take care of and could not stay away from them for more than a month. On Sri Lankan captain Kumar Sangakkara's comments on awarding of Test rankings to nations, Waugh said the current system was pretty good and added that "it's generally such system that when you are on top, you don't complain."
Meanwhile, when asked to comment on spate of attacks on the Indian students in Australia in recent times, Waugh said, "My country has always welcomed the Indian students".
"Majority of the students, be it from India or any part of the world, have had good experiences to share. However, no country in the world can guarantee 100 per cent safety and security. We want to look after the international students to the best we can. I can only say that in 99.9 per cent cases the students have had a fantastic time," Waugh added.