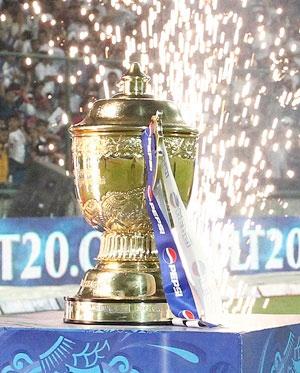 The General Elections in India has proved a bane for the upcoming seventh season of the Indian Premier League.
Home Minister Sushil Kumar Shinde has conveyed the government's inability to provide security during the cash-rich Twenty20 extravaganza that coincides with the polls, scheduled for April-May.
- How the teams measure up after the IPL 7 auction
Shinde said he has informed the Board of Control for Cricket in India about the government's decision.
The BCCI will now have to move part or the whole tournament out of India.
South Africa and the UAE are said to be in the race as the alternate destination.
Sources said the Home Ministry has conveyed to the BCCI that it would be able to provide adequate security personnel only after the general elections, which are expected to be over by mid-May.
The IPL is likely to be held between April 9 and June 3.
More than 1.20 lakh central paramilitary force personnel, in addition to state police forces, are expected to be deployed for the multi-phased Lok Sabha polls, which are likely to be held in April-May.
The sources said that the Home Ministry has started preparing for the massive exercise of mobilising 1.2 lakh personnel for the elections from different paramilitary forces.
"We are considering so many options. South Africa is the preferred destination. But also second and third options are open," IPL chairman Ranjib Biswal had said earlier.
He, however, did not name the second and third options, speculated to be Bangladesh and the United Arab Emirates.
The IPL was shifted to South Africa in 2009 because of similar security concerns posed by the general elections.
Lalit Modi was IPL Commissioner at that time.
Image: IPL trophy
Photograph: BCCI