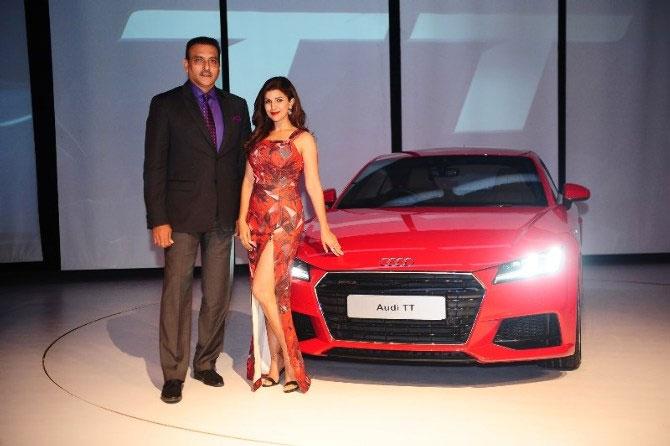 Trust actress Nirmat Kaur to banish false link-ups in style.
The Lunchbox actor took to Twitter to reply to rumours of her dating Indian cricket Head coach Ravi Shastri.
Mumbai Mirror had, on Monday morning, reported that Shastri has been dating the actor over the last two years after his separation from his wife Ritu.
Later on Monday, Nimrat took to her Twitter handle and posted a cryptic post denying the rumours.
"Fact: I may need a root canal. Fiction: Everything else I read about me today. More facts: Fiction can be more hurtful, monday blues exist and I love ice cream. Here's to trash free happy days ahead."