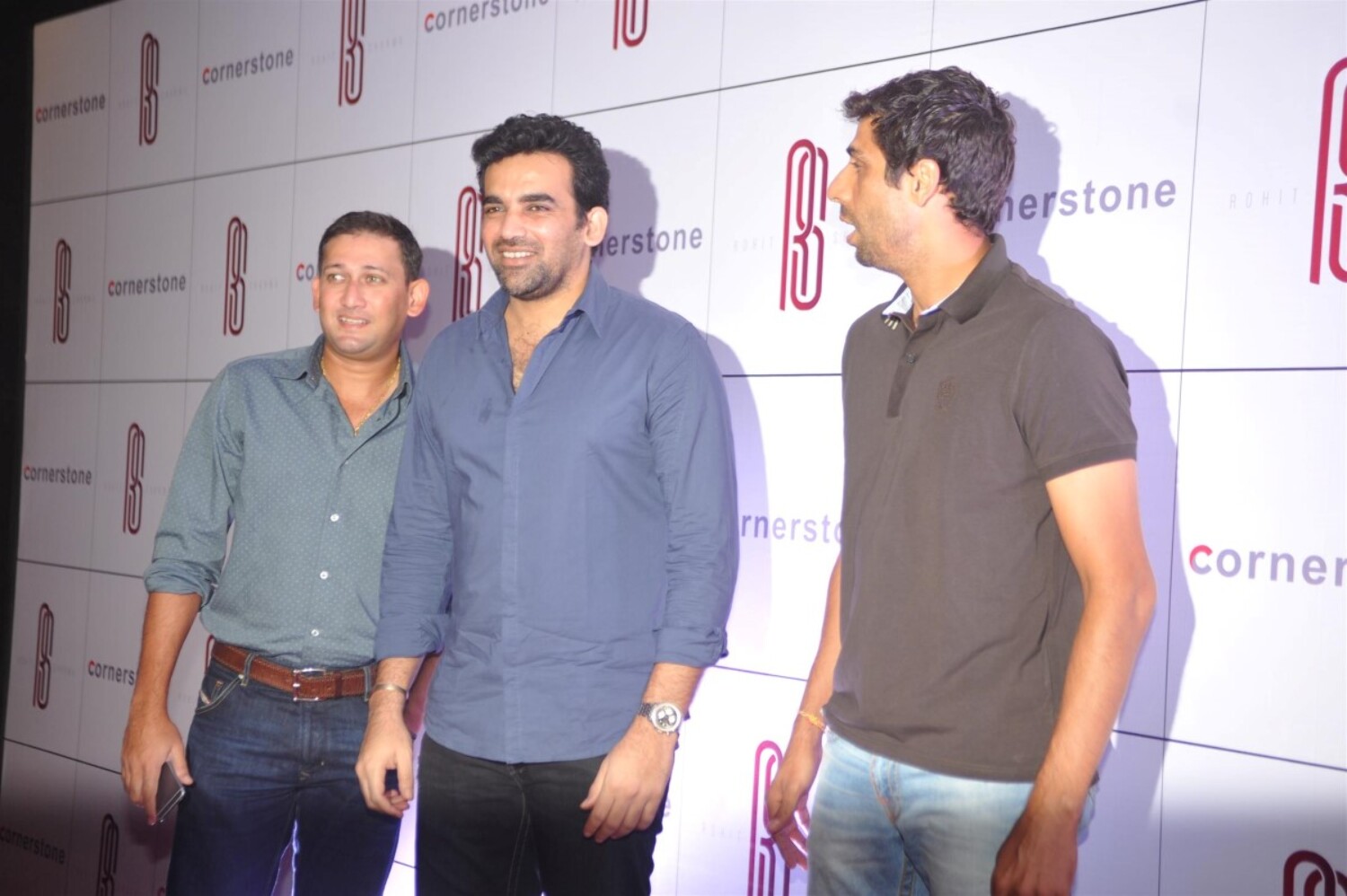 Image: Zaheer Khan with former India pacers Ashish Nehra (Right) and Ajit Agarkar .
Former India fast bowling great Zaheer Khan said that seeing his bowling partner Ashish Nehra make a successful comeback in international cricket has motivated him to do well in his last season of Indian Premier League.
However, the 37-year old also said that he doesn't regret his decision to retire from international cricket.
"I am very happy with my decision and I am sticking to that. I am very happy to see Ashish Nehra do well. In fact, he has motivated me quite a lot to get back to training.
"I was very clear about walking away from international cricket. I am just happy to play this form of cricket. You kind of give it back while guiding the youngsters. This is something that I enjoy," said the captain of Delhi Daredevils.
Zaheer also feels that IPL should not be used as a yardstick to select bowlers for the rigours of Test cricket and also ODIs as they require different skills set.
Zaheer, who has 311 Test and 282 ODI wickets, made it clear that for Test series bowlers should be picked according to the conditions and opposition.
"I think it has to go format wise. T20 format is hugely different from ODI format and so is ODI different from Test matches. I think when you judge players in T20 format, it should be based only on T20 performances," said Zaheer, who would be playing his final IPL season for the Delhi Daredevils.
One of the finest exponents of reverse swing bowling, Zaheer said that four overs in T20 is completely different from bowling '18 overs a day' in Test match scenario.
"In terms of higher level selection, it all depends what kind of series we are playing. If it's a Test series we have to look at bowlers differently. It is completely different bowling four overs in T20 to bowling 18 overs a day in Test match scenario and looking to get wickets."