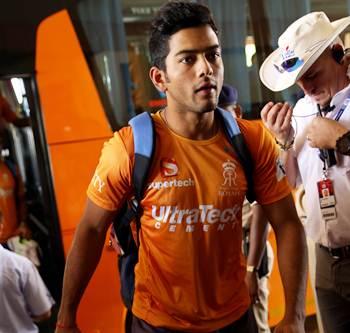 Mumbai Indians have acquired Unmukt Chand from Rajasthan Royals and R Vinay Kumar from Kolkata Knight Riders in the first Indian Premier League Trading Window, which opened on October 6.
After the first Trading Window for the 2015 season opened last month, Mumbai Indians released Michael Hussey and Praveen Kumar (IPL 2014 Replacement Player), both of whom may enter the IPL 2015 Player Auction.
The first window will be closed on December 12, read a statement from the Board of Control for Cricket in India.
Meanwhile, the IPL Governing Council announced that next year's cash-rich T20 extravaganza will be held from April 8 to May 24.
The Governing Council also decided the windows for the 2016 and 2017 seasons of the tournament. While IPL 2016 will be played in the window between April 8 to May 29, IPL 2017 will be played in the window between April 5 to May 21.
Image: Unmukt Chand