Three powerful associations of the Board of Control for Cricket in India -- Mumbai, Vidarbha and Punjab – which regularly host Tests matches are likely to face the heat from the ruling group of the Board in the wake of the Supreme Court-appointed Justice Mudgal Committee giving a clean chit to Narayanaswami Srinivasan in the Indian Premier League match-fixing and betting probe.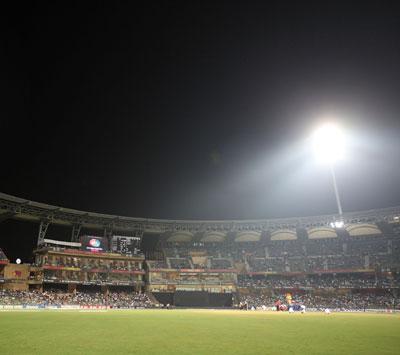 "There were talks at the Board's Working Committee that Mumbai Cricket Association, Punjab Cricket Association and Vidarbha CA should be fined to recover legal expenses incurred by the BCCI in fighting the case, now that Srinivasan has been given a clean chit," said a source, who attended Tuesday's Working Committee meeting in Chennai.
Asked why these associations have been singled out, the source said it was found out that some top administrators – current and former - connected to these three associations were supporting the cause of the case fought against Srinivasan by Aditya Verma, representing the unrecognised Cricket Association of Bihar.
Incidentally, Mumbai Cricket Association is headed by Sharad Pawar, a known opponent of the BCCI's president-in-exile Srinivasan, and the other two associations were previously headed by Shashank Manohar and Inderjit Singh Bindra, who both were and are against Srinivasan continuing in his post in the wake of the Indian Premier League corruption scandal.
There is apprehension in MCA circles that such a powerful body, a permanent Test centre, could not only be fined but also sidelined as far allotment of international cricket matches are concerned.
Sachin Tendulkar's farewell 200th Test against the West Indies last November was the last match hosted by the MCA. It also had the mortification of seeing the final of IPL 7 shifted to Bengaluru as the BCCI was not convinced the association could resolve issues like accreditations, car parking for VIPs – among other things.
One of MCA's matches was also allotted to the Cricket Club of India's Brabourne stadium, a stone's throw away from the former's Wankhede stadium, and there is apprehension that the BCCI might allot matches directly to the CCI in future.
The convention, till recently, was that all BCCI-organised games allotted to Mumbai are routed through the MCA.
Image: The Wankhede stadium in Mumbai
Photograph: Graham Crouch/Getty Images