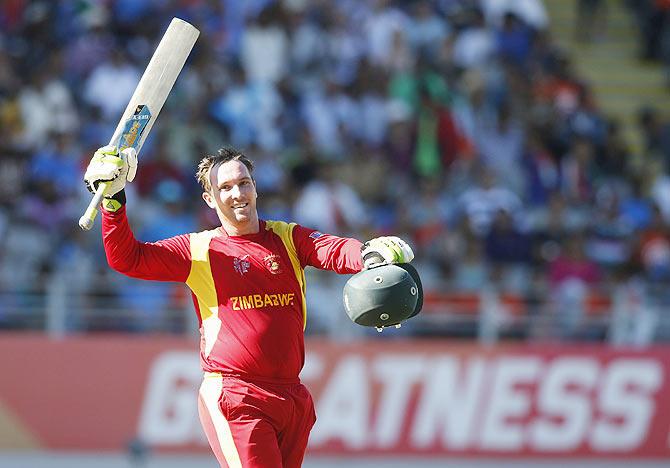 Brendan Taylor of Zimbabwe leads the team off the field at the end of the game against India during the World Cup match at Eden Park in Auckland. Photograph: Phil Walter/Getty Images
Zimbabwe's retired cricketer Brendan Taylor has admitted that the lack of financial security was the reason behind his decision to quit international cricket after the World Cup.
- Retiring Taylor looking forward to new innings in England
Taylor amassed an impressive 433 runs, including two centuries, to finish fourth on the tournament's run-scorers list before moving to England for a three-year county stint with Nottinghamshire.
The right-handed batsman, who stayed on during his country's tumultuous cricket period over the past few years, reportedly received 250 dollars for his World Cup campaign with Zimbabwe.
Taylor said that it is every international player's dream to put on their country's shirt, and that is why they play the sport.
Taylor, however, insisted that "their careers do not last forever", adding that he wanted to go and play in a great setup, which Nottinghamshire has provided him, News.com.au reported.
The former Zimbabwe captain also said that although it was not an easy decision, every player would be lying if they say they are not trying to maximise on potential earnings.