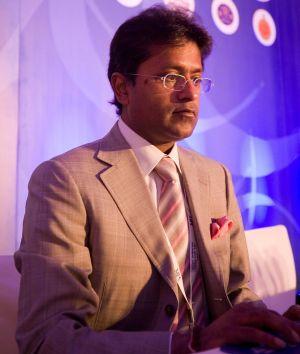 The Lalit Modi faction remains confident of a thumping victory in the Rajasthan Cricket Association (RCA) elections which were in Jaipur on Thursday but they will have to wait till January 6 for the results.
The high-voltage polls, which have become a thorn in the flesh of BCCI because of Modi who contested for the post of RCA president, were held under the supreme court appointed Principal Observer justice N M Kasliwal, who as per the directives of Supreme Court, sealed the ballot boxes and send it to the apex court with his full report.
"The observer would send the results to the apex court with his reports and it would decide the further course of action on January 6th, when the matter comes up for next hearing," said Abhinav Sharma, the lawyer of RCA.
The results are likely to be announced on January 6th when the matter comes up for hearing in the apex court. The polling went off peacefully at the RCA academy today and the Modi Faction is claiming an easy victory.
There are 33 District Cricket Associations as voters and the result would be based on the 29 votes whereas four districts are amid controversies and their votes would only be counted if the need arises. Both the warring factions of these districts have been allowed to caste votes because the matter is in litigation.
There are nine candidates for six posts of vice-president and seven are in fray for four Joint Secretary posts. For the four posts of organizing secretary, there are six candidates.
Three executive members were elected unanimously as there were only three nominations.
The RCA faces a threat of suspension if former IPL commissioner Modi reclaims the post of RCA President as he is likely to win against Ram Pal Sharma.
Modi was elected as RCA president in 2005 when BJP's Vasundhara Raje was Rajasthan Chief Minister.
Interestingly, Raje is again back in control after BJP swept the recent Rajasthan Assembly elections but the incumbent RCA president CP Joshi and BCCI are trying hard to stop Modi from returning to cricket administration.
Image: Lalit Modi
Photograph: Ritam Banerjee/Getty Images