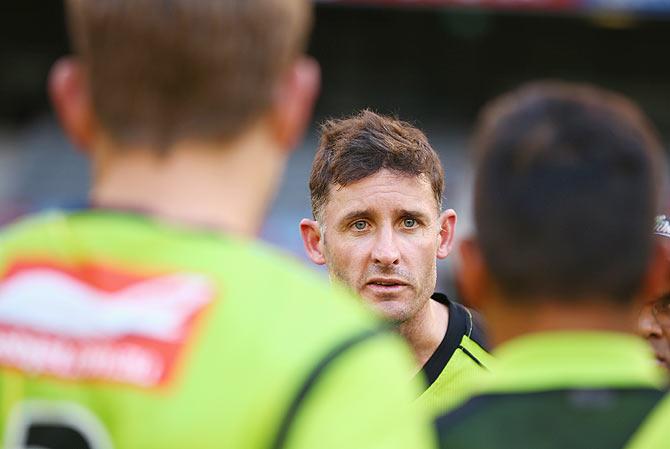 Mike Hussey of the Thunder talks to his teammates. Photograph: Robert Cianflone/Getty Images
Australian Test legend Michael Hussey has reportedly been approached by South Africa to help them during the upcoming Cricket World Cup, that gets underway on February 14.
South Africa coach Russell Domingo has reportedly drawn up a schedule that could see Hussey work with the team for anywhere between six and 14 days, during different periods of the elite tournament, which would be played in Australia and New Zealand from February 14 to March 29.
The former Australian batsman is yet to confirm his availability but Domingo is looking to secure his services before the team departs for Australia on Wednesday, Sport24 reported.
Hussey, nicknamed 'Mr Cricket', played 79 Tests for Australia, scoring 6,235 runs at an average of 51.52. He also played 185 ODIs, scoring 5,442 runs at an average of 48.15.