India are cowards, they have no army, nothing: Miandad
'We are ready for war. We are ready for martyrdom.'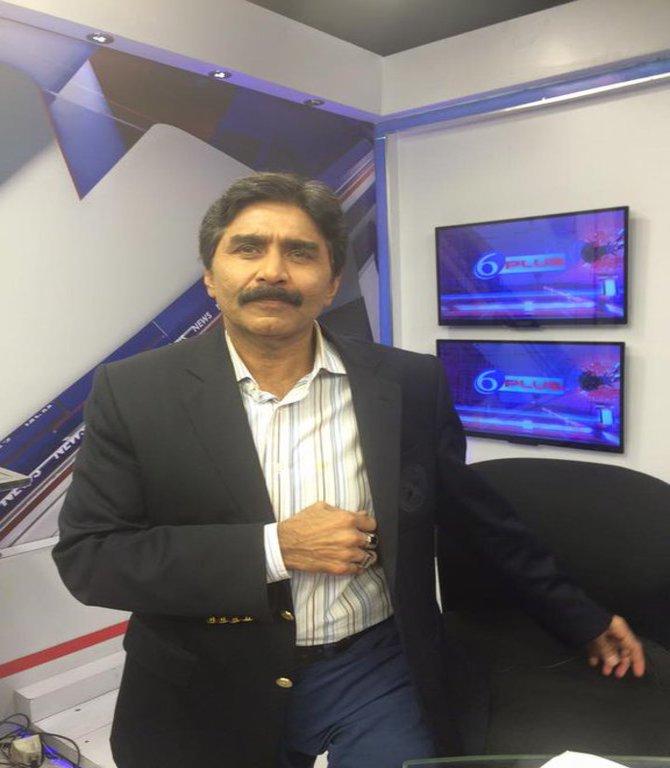 IMAGE: Former Pakistan cricket captain Javed Miandad. Photograph: Twitter.
After Shahid Afridi called for peace between India and Pakistan, another former captain of Pakistan, Javed Miandad, has taken an aggressive stance, challenging India to war.
In an interview to Pakistani channel Samaa TV, Miandad said every Pakistani was ready for martyrdom in the war against India, and also made some rather unpleasant comments about Prime Minister Narendra Modi.
"We are ready for martyrdom. Our nation cannot be cowed down by hollow threats," he said.
- Miandad has not recovered from shock over Pak's defeat: Thakur
Referring to Indians, he said, "These people are cowards, we should do tit for tat, they are scared of that."
Then he went on: "I want to tell the people of India that there are some people in your country who can get you killed. You should come together and unite against such people. I have traveled a lot in India during my cricketing days. I know that the general public is not like that."
Referring to Prime Minister Modi as a rotten egg, Miandad says, "He doesn't know who is he threatening. We are ready for war. We are ready for martyrdom. Every Pakistani, even every child is ready to fight and die for this holy war. They (referring to Indians) are cowards, they have no army, nothing."
The talk show's host seemed so impressed with Miandad's tirade that he ended the interview with, "Rightly said, Miandad saheb, a single sixer by you is enough for them (India)."
Incidentally, Miandad's son is married to India's most-wanted criminal, Dawood Ibrahim's daughter. Dawood is said to be in a safe haven in Pakistan, under the care of its external intelligence agency, the ISI.