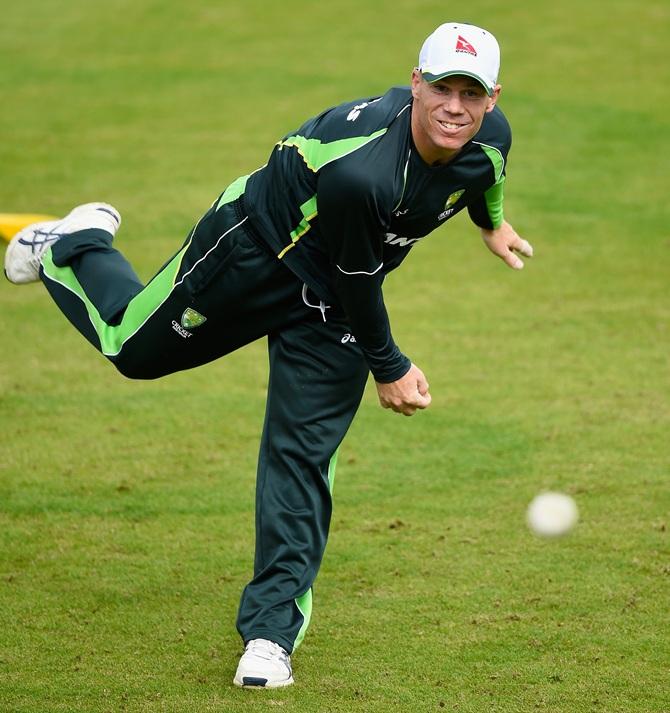 IMAGE: David Warner of Australia practices his throwing. Photograph: Mike Hewitt/Getty Images
David Warner's fitness coach Wayne Geber has revealed about the sacrifice that the explosive Australian opener had made in the last few years in order to transform himself into a successful batsman.
Geber said that Warner's struggle helped him stay fit as he had not missed a game of cricket over the years.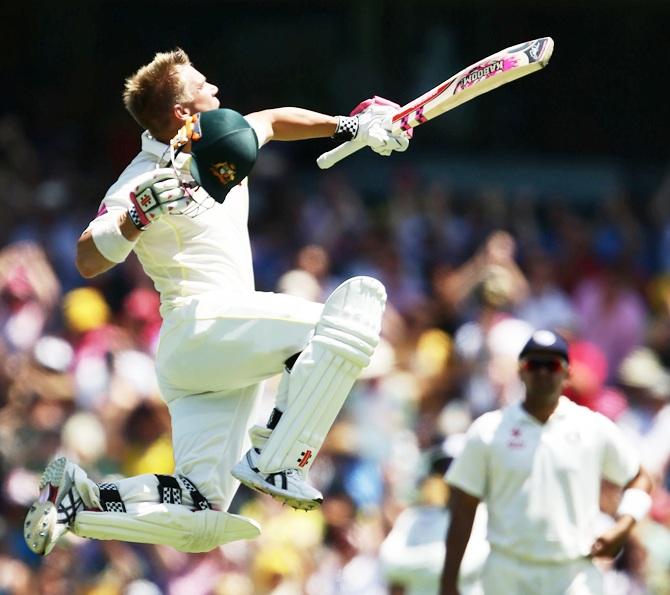 IMAGE: David Warner of Australia celebrates and acknowledges the crowd after scoring a century. Photograph: Matt King/Getty Images
Describing Warner as an A-Grade athlete, Geber said that the former has attained the needed endurance which he had lacked earlier.
Geber further lavished praise on Warner, saying that the 29-year-old was a sensational athlete and posses the required speed and power to compete with others.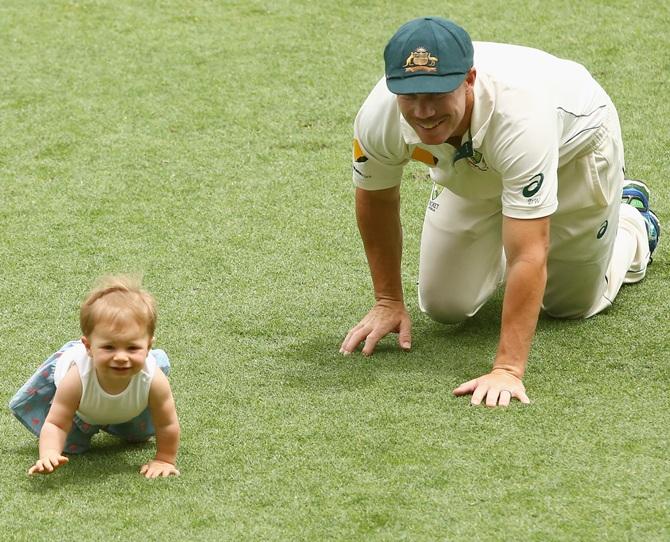 IMAGE: David Warner of Australia plays with his daughter Ivy Mae on the field . Photograph: Mark Kolbe/Getty Images
Warner recently nominated his coach as the man who inspired him the most for Victoria Bitter's 'Earn a Place in the Australian Cricket Team campaign', News.com.au reported.
Reflecting on his decision, Warner said that he would not have been able to achieve so much of success without the hard work and dedication of Geber.
The winner of the campaign will get their name feature on one of the Australian players' shirts during the upcoming ODI series against India, starting from January 12, 2016, at the WACA.