The bi-annual elections of the Mumbai Cricket Association are unlikely to be held before October, its president Ravi Savant said in Mumbai, on Wednesday.

"At the moment it appears unlikely that they can be held before October. The audited accounts will not be ready till September," Savant said.

Savant said he wanted to hold the elections by April end but some members of the managing committee opposed the idea because it would have clashed with the Indian Premier League.

"Things happened very fast later within the Board (BCCI) and in MCA when Prof (Ratnakar) Shetty went to court. We did not get enough time to sort out other things," said Savant.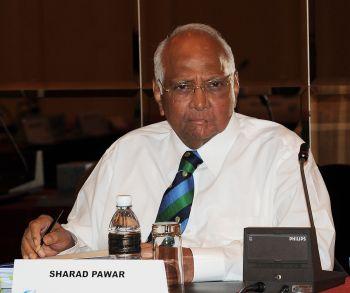 He was referring to Shetty filing a suit in the city civil court challenging the MCA managing committee's decision to ban him for five years for alleging in its AGM in March that some office bearers could have sold tickets of the T20
International between India and Pakistan at Ahmedabad in December in the black market.
Savant has also taken over as the interim treasurer of the Board after the sudden resignation of incumbent Ajay Shirke following the turmoil in the BCCI in the wake of the spot-fixing and betting scandal in IPL.
He conceded it's the first time in his association with the MCA that the elections could not be held on time.
Asked whether former president Sharad Pawar is expected to contest the upcoming elections, Savant said, "He has expressed his desire to return as president."
However, Savant emphasised that in his conversations with Pawar, the Union Agriculture Minister has not shown any desire to return to the helm at BCCI.
There are speculations that the NCP supremo may stage a comeback at the BCCI following amendment to its constitution, paving the way for past office bearers to contest elections, which are due in September, even for posts held earlier.