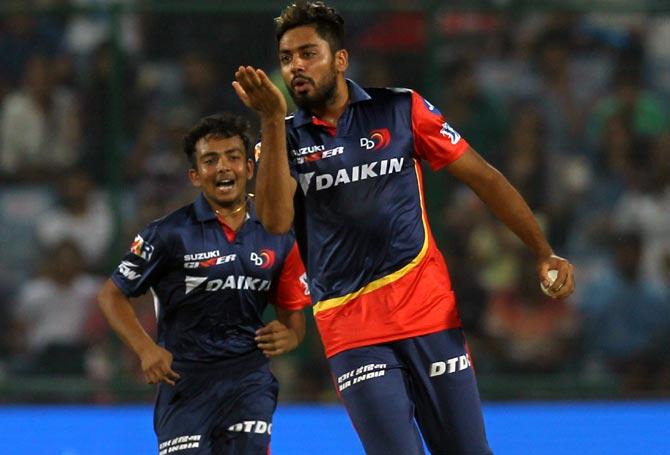 Medium pacers Shivam Mavi and Avesh Khan, playing for Kolkata Kinght Riders and Delhi Daredevils respectively, were reprimanded on Saturday for breaching the IPL Code of Conduct.
They were issued reprimands for two separate incidents during the match between Kolkata Knight Riders and Delhi Daredevils at the Feroz Shah Kotla on Friday night.
"Both Mr. Mavi and Mr Khan admitted to the Level 1 offence under 2.1.7 of the IPL Code of Conduct for Players and Team Officials and accepted the sanctions," read a statement from the Indian Premier League.
For Level 1 breaches of the IPL Code of Conduct, the match referee's decision is final and binding.
Mavi was smashed for 29 runs in the final over of the Delhi Daredevils innings as the home team thrashed KKR by 55 runs and ended its losing run.