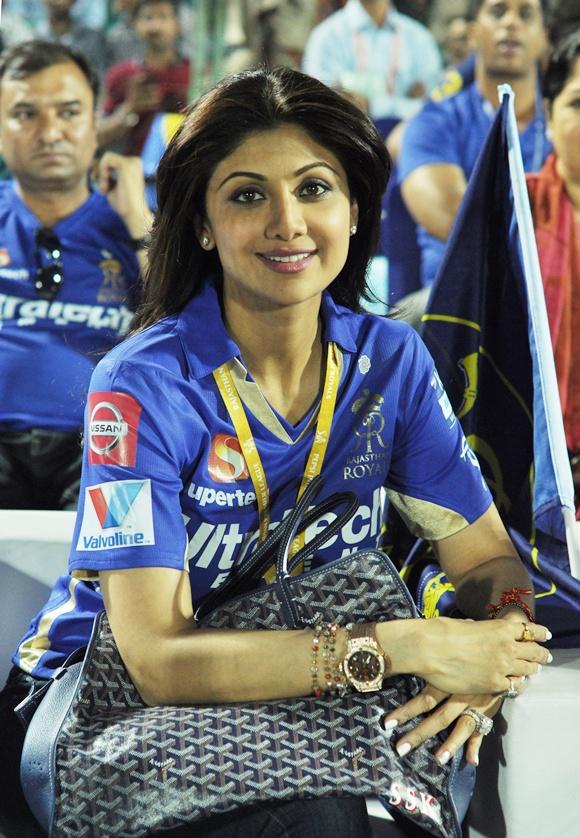 Just a few years ago, actress Shilpa Shetty was the face of Rajasthan Royals. Her halla bol echoed in the stadiums and uplifted the morale of the players.
Marsh, Miller lift Punjab to 'Super' victory against Rajasthan
But the Bollywood star has been missing in action in IPL 8. The reason is she and her businessman husband Raj Kundra decided to sell their stake in the Indian Premier League team Rajasthan Royals in the wake of the recent Supreme Court judgment holding Kundra guilty of placing bets on IPL games.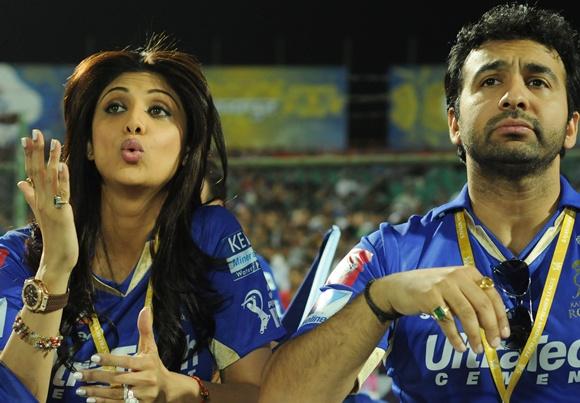 The findings of the Justice Mudgal Committee have left Chennai Super Kings and Rajasthan Royals exposed, as their respective officials, Gurunath Meiyappan and Raj Kundra, were indicted of illegal betting in the sixth edition of the Indian Premier League
It confirmed Meiyappan was a team official (team principal) of Chennai Super Kings while Rajasthan Royals' owner Kundra's 'infractions violated the BCCI/IPL Anti Corruption Code'.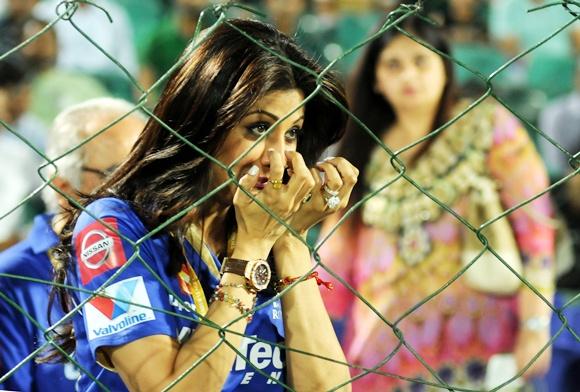 Though she was away from the stadium but her heart was still rooting for the Royals.
This tweet was after Royals' first loss- Whoa!! SUPEROVER! Can't believe I missed watching this match :( What a way for RR to lose it's 1st match. Well done Royals. Congrats KXIP.
Take the look:
The Rajasthan Royals r a pack of wolves that will hunt u down together, can't call them the underdogs anymore. So proud, go Royals
Yipppeeeeeee only the Royals can make it into a nail biter! Wow... Hooda, the new find of IPL 8. What a win:) :)
Go Royals what a match! Halla Bol:) Once a Royal Always a Royal:) :)