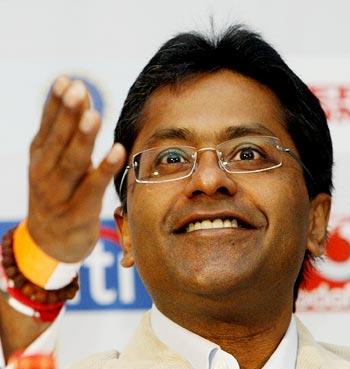 Slamming the life ban imposed on Lalit Modi by the Board of Control for Cricket in India, former Indian Premier League chairman's lawyer Mehmood Abdi on Wednesday said he would challenge it in the court.
- Lalit Modi's roller-coaster stint in Indian cricket ends

"The entire disciplinary process was vitiated by malice, prejudice and personal bias which we will challenge in a court of law and expose all those persons with vested interests," Abdi said reacting to the BCCI's decision at its Special General Meeting in Chennai.

"We have come to know of Mr Modi's expulsion through the media. We will wait for a formal communication from the Board. The legal recourse to challenge the findings of the disciplinary committee is open to us which we will definitely exercise," he added.

Earlier in the day, the Board's SGM took around 11 minutes to impose a life ban on the controversial former IPL chairman after considering a 134-page report of its disciplinary panel comprising Arun Jaitley and Jyotiraditya Scindia submitted in July.

Modi was expelled on the basis of findings by the BCCI that found him guilty of eight charges. All 30 members attended the Board meeting and found him guilty of 'various acts of indiscipline'.

Modi will not be allowed to participate in any activities involving the cricket board.
Image: Lalit Modi
Photograph: Mike Hutchings/Reuters