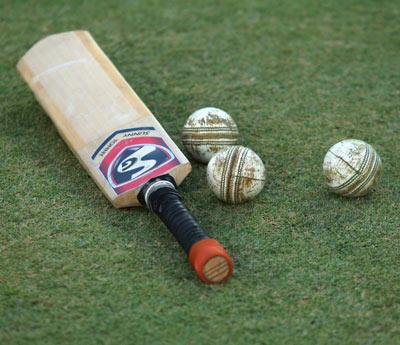 The Essel Group on Monday rebutted news reports that it is setting up parallel cricket boards across different countries in collaboration with Ten Sports Network but said it is now geared up to enter the sports business at a global level, focusing on cricket.

"Our research reflects that there is an immense opportunity to make it (cricket) a global sport," said Essel Group while dismissing reports that Ten Sports Network, which has bagged media rights from a few cricket boards, is also involved in this project.

The Group also denied any role of former Indian Premier League commissioner Lalit Modi in their project.

"A recent media story, has falsely reported that Ten Sports Network has been registering certain entities, pertaining to cricket as a sport. We would like to clarify that the same is not true, since Ten Sports Network has no connection to this initiative, it being a sports network owned by Zee Entertainment Enterprises Ltd., a publicly listed company on Indian stock exchanges.

"Ten Sports Network holds the broadcast rights for five major cricketing boards namely South Africa (CSA) , Zimbabwe (ZC) , West Indies (WICB), Sri Lanka (SLC) & Pakistan (PCB) and many other premier sporting events like UEFA Champions League, US Open and WWE. It is a dominant player in the cricket broadcasting and production arena.

"We would also like to clarify that, Lalit Modi has no linkage whatsoever with Essel Group in this initiative. Essel Group is independently taking up this initiative on its own accord," the statement said.

News reports had said that at a recent board meeting in Dubai, the International Cricket Council members discussed the global initiative that threatened to split the cricket world through the formation of a parallel world body with national units in different countries.

Units had been set up in Australia (Australia Cricket Control Limited), New Zealand (New Zealand Cricket Limited) and Scotland (Cricket Control Scotland Limited), the reports added.

"As a business conglomerate, Essel Group is constantly developing new businesses that fit into the company's ethos. Essel Group takes immense pride in being the pioneer to grow and develop the domestic cricket market in India, with the launch of Indian Cricket League way back in 2007. Indian Premier League followed the footsteps of Indian Cricket League. Essel Group also owns the Mumbai Football Club for the
last seven years," said the statement from Essel Group.

"Essel Group has been analysing the sports market and the reports reflect an extremely positive trend, indicating our nation as a sports-loving nation, than just a cricket-loving nation. Our nation has produced several sports heroes in the realm of badminton, tennis, wrestling, golf, air rifle, etc. that have earned significant reputation not only for themselves but also for India.

"In order to enhance the overall sports business, we look forward to the entry of other Indian business houses as well. Essel Group is now geared up to enter the sports business at a global level, focusing on Cricket, since it has been limited to Commonwealth countries. Our research reflects that there is an immense opportunity to make it a global sport," said the statement.
Photograph: BCCI