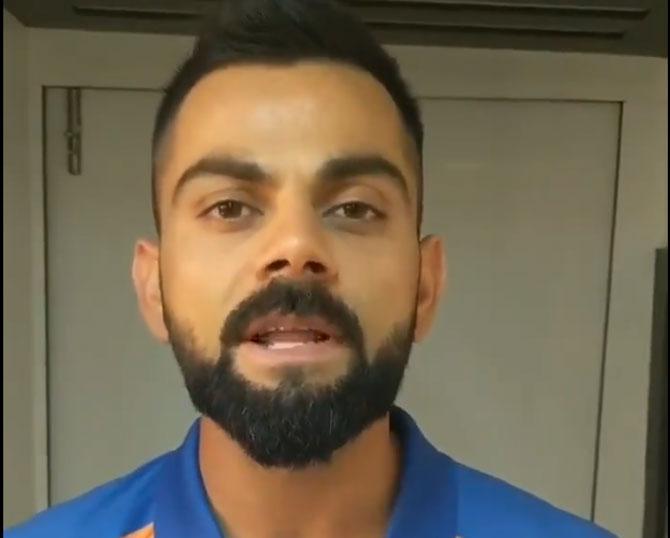 Indian men's captain Virat Kohli has taken it upon himself to pull in people across the board to cheer on and back the Indian women's team, who are currently in the West Indies for the Women's T20 championship.
Kohli took to Twitter, calling on other sportspersons to cheer on the Indian women's team.
His post, accompanied by a video message read: We're on our way to the semi-finals.. and it's time to back Team India to bring home the World Cup! #JerseyKnowsNoGender.
I nominate @RishabPant777, @NSaina, @chetrisunil11 and all of you to join in. Wear your jerseys and strike the pose to cheer them on! @Uber_India #WT20."
Video: Virat Kohli backs Indian women's team at World T20 Championships. Credit: Kind courtesy, Virat Kohli
In the short video message, Kohli said: "I'm super proud of our girls wearing our colours and playing their hearts out. Representing your country and wearing this jersey is a proud moment. Hold up your arm in support of the team in the West Indies."
India eves play Ireland in their third Group phase match on Thursday.
They had earlier beaten New Zealand and arch-rivals Pakistan in their first two matches in Group B. Victory against Ireland will assure India a place in the semi-finals.