Rahane to lead India in one-off Test vs Afghanistan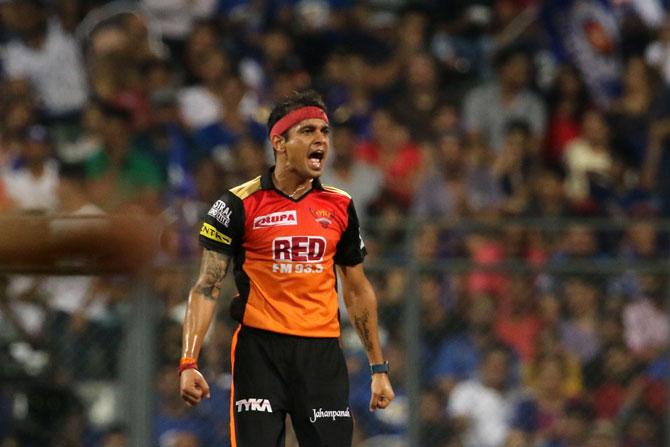 Ajinkya Rahane will lead India against Afghanistan, who play their maiden Test in Bengaluru in June, in the absence of regular captain Virat Kohli, the Board of Control for Cricket in India (BCCI) said on Tuesday.
Kohli will represent Surrey in June after signing a one-month contract with the English county side to prepare for the Test series against England later this year.
He will return to lead India in the limited-overs series in Ireland in June before they head to England for three T20 internationals, three ODIs and a five-Test series starting in August.
Afghanistan will play their inaugural Test match from June 14 in Bengaluru's M Chinnaswamy Stadium.
The South Asian country and Ireland joined the ranks of full member nations of the International Cricket Council last year, taking the total number of Test-playing countries to 12.
India also decided to manage the workloads of other Test regulars, opting to rest batsman Rohit Sharma and pace duo Bhuvneshwar Kumar and Jasprit Bumrah for the Afghanistan Test.
Batsman Karun Nair, seamer Shardul Thakur and left-arm wrist-spinner Kuldeep Yadav were drafted in. Thakur is yet to play in the five-day format for India.
The world's top-ranked Test side last played the longest format in January in South Africa, where they lost a hard-fought three-Test series 2-1.
Uncapped medium-pacer Siddarth Kaul made it into both India's T20 and 50-over sides for the tour of Ireland and England after impressive performances for Sunrisers Hyderabad in the Indian Premier League.
Batsmen Lokesh Rahul and Ambati Rayudu were also rewarded with spots in the ODI side after strong showings in the IPL.
Team India for three-match ODI series against England
Virat Kolhi (Capt), Shikhar Dhawan, Rohit Sharma, KL Rahul, Shreyas Iyer, Ambati Rayudu, MS Dhoni (wk), Dinesh Karthik, Yuzvendra Chahal, Kuldeep Yadav, Washington Sundar, Bhuvneshwar Kumar, Jasprit Bumrah, Hardik Pandya, Siddarth Kaul, Umesh Yadav
Team India for three-match T20I series against England
Virat Kohli (Capt), Shikhar Dhawan, Rohit Sharma, KL Rahul, Suresh Raina, Manish Pandey, MS Dhoni (wk), Dinesh Karthik, Yuzvendra Chahal, Kuldeep Yadav, Washington Sundar, Bhuvneshwar Kumar, Jasprit Bumrah, Hardik Pandya, Siddarth Kaul, Umesh Yadav
Team India for two-match T20I series against Ireland
Virat Kohli (Capt), Shikhar Dhawan, Rohit Sharma, KL Rahul, Suresh Raina, Manish Pandey, MS Dhoni (wk), Dinesh Karthik, Yuzvendra Chahal, Kuldeep Yadav, Washington Sundar, Bhuvneshwar Kumar, Jasprit Bumrah, Hardik Pandya, Sidharth Kaul, Umesh Yadav
Team India for one-off Test against Afghanistan
Ajinkya Rahane (Capt), Shikhar Dhawan, Murali Vijay, KL Rahul, Cheteshwar Pujara, Karun Nair, Wriddhiman Saha (wk), R Ashwin, Ravindra Jadeja, Kuldeep Yadav, Umesh Yadav, Mohammed Shami, Hardik Pandya, Ishant Sharma, Shardul Thakur