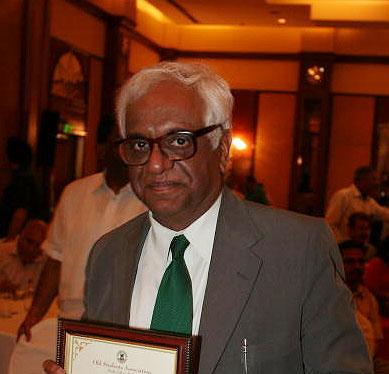 In what can be termed as a novel gesture, the Delhi High Court-appointed observer Justice Mukul Mudgal has not taken a single penny from the Delhi and Districts Cricket Association (DDCA) for his services during the ICC World T20, the Indian Premier League and the subsequent India vs New Zealand ODI.

Justice Mudgal has offered voluntary service to the association which has been embroiled in one controversy after another.

DDCA does not get grants from the Board of Control for Cricket in India largely due to their delay in submission of accounts. From groundsmen, to first-class cricketers, the current regime has not made timely payment to anyone.

"It is true that Justice Mudgal has not taken a single penny after the India versus South Africa (Test) match. Even the fees that was paid to him, he had donated for the Indian Paralympians. After that he has not taken his regular fees for World T20, IPL and the last ODI against New Zealand. He had overseen preparation for all matches," one of the senior DDCA officials in charge said on Tuesday.

The senior official also informed that Mudgal did it all for his passion for the game and money was never a consideration.

"His only idea was to put DDCA house in order. He never cared for his fees. In fact, even his staff -- the three-member team which has worked tirelessly has not been paid. The only person who has to be paid by the DDCA is former Deputy CAG I P Singh, who checked all the tenders," the official informed.
Image: Justice Mukul Mudgal