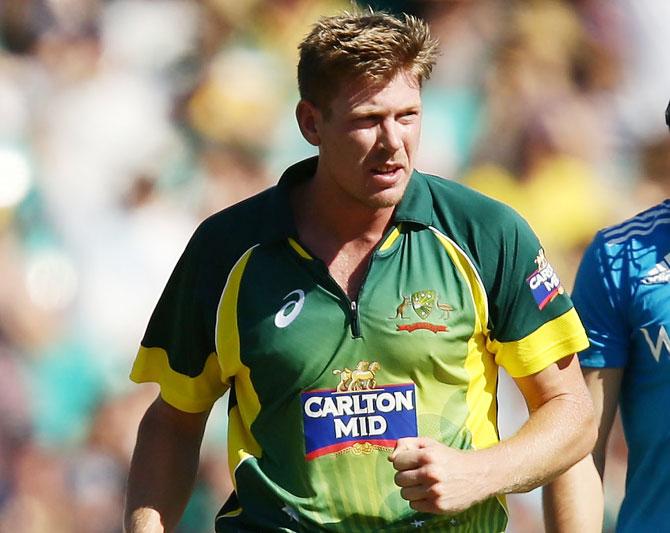 James Faulkner of Australia. Photograph: Matt King/Getty Images
Australian all-rounder James Faulkner is likely to miss the start of the cricket World Cup as he is suffering from a moderate grade abdominal muscle strain, Cricket Australia said on Tuesday.
The 24-year-old, who suffered the injury while bowling in Sunday's final of the ODI tri-Series against England at the WACA Ground in Perth, underwent scans on his injured right side in Melbourne.
"Scans on James Faulkner's injured side have confirmed a moderate grade abdominal muscle strain which is consistent with a 'typical' fast-bowing side strain injury," Cricket Australia Physiotherapist Alex Kountouris said.
"He will receive intensive treatment for the next two weeks before we can determine when he can return to batting and bowling."
Faulkner will travel with Australia's ICC Cricket World Cup squad to Adelaide on Friday to continue his treatment with team medical staff.