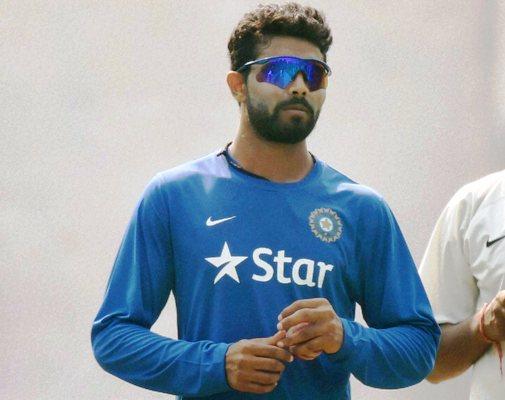 IMAGE: India's Ravindra Jadeja during a practice session. Photograph: PTI
Ravindra Jadeja played a stellar role in Team India's recent Test series victory over South Africa.
The 27-year-old finished the four-match rubber with a whopping 23 wickets, second only to teammate Ravichandran Ashwin (31), as Team India emerged triumphant 3-0.
Having not played in a Test match since August 2012, Jadeja seized the opportunity with both hands, and Team Director Ravi Shastri reckons it was the break away from cricket did him a world of good.
"He needed a break. Sometimes when you are playing non-stop international cricket in all formats – which was the case with Jadeja – you do well one day, get hammered the next, and immediately the spotlight is on you.
"That eats into you. Then he got a break for three months, when the pressure was totally off him, he got the time to reflect.
"He realised why he was sitting there and not in the Indian dressing room and which areas he needed to develop in his game. We had told him clearly, 'you are out for a short while, only for you to think on your game. No one is going to come and tell you'."