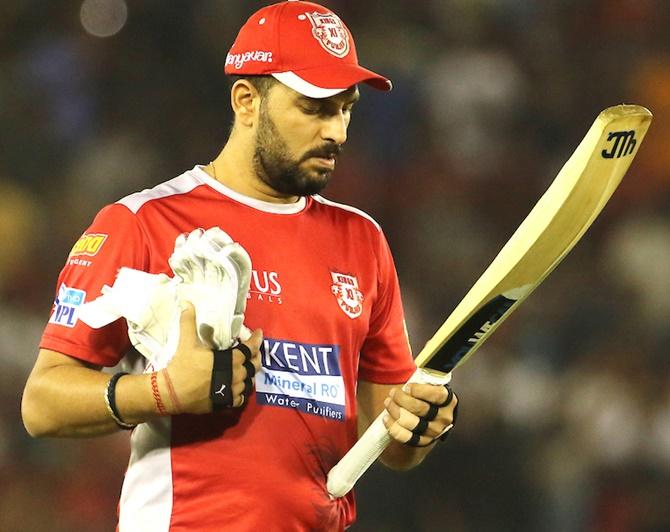 Few things are more painful than watching an ageing athlete falter as they try to summon up the old magic and Yuvraj Singh's fans have endured a shared agony over the course of this year's Indian Premier League (IPL).
When India belatedly embraced Twenty20 cricket 12 years ago, Yuvraj's rise to greatness in the limited-overs format appeared just a matter of time.
After all, few could hit the cricket ball as cleanly and as far as the southpaw did. And although Kevin Pietersen once ridiculed him as a 'pie-chucker', Yuvraj's brand of left-arm spin was more than handy.
When not doing either, Yuvraj torched the turf in the point region with an infectious zeal, a rare quality in an Indian squad not then known for their agility.
He was a key cog in India's World Twenty20 triumph in South Africa in 2007 and was adjudged player-of-the-tournament in the team's victorious 50-over World Cup triumph four years later.
He was unable to replicate that form in the IPL, though, and his stints with Kings XI Punjab, Pune Warriors, Royal Challengers Bangalore, Sunrisers Hyderabad and Delhi Daredevils have been underwhelming.
Back at the team where he started his IPL career, Yuvraj has endured a particularly torrid tournament this year - alternating between warming the bench and being shuffled around the batting order at Punjab.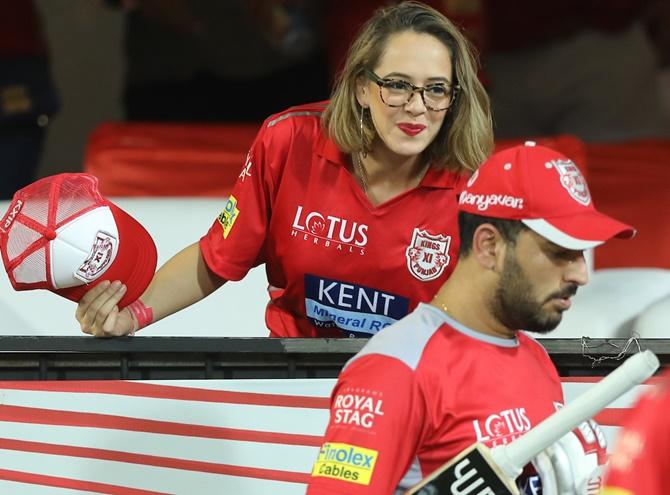 "He is a legend in Indian cricket," Punjab head coach Brad Hodge said on Saturday.
"But we all know sooner or later good things, good times always have to come to an end. But when that is (for Yuvraj), I am not the person to answer."
Time seemed to have robbed Yuvraj of his touch and the 36-year-old has scratched around for 65 runs from six innings, while going wicketless with the ball.
The spectacular flourish that became his trademark has been replaced by tentative jabs at the ball, or fatal pre-determined shots.
For someone who wielded a willow that appeared to have sweet-spots wherever the ball made contact, Yuvraj struggled to find the middle of the bat against modest bowlers in less demanding circumstances.
His laboured batting was reminiscent of his struggle in the final of the 2014 World Twenty20 against Sri Lanka which, many believe, cost India the title.
Yuvraj was not even picked for Sunday's final group match against Chennai Super Kings, which Punjab lost to finish seventh in the eight-team league.
His repeated failures to roll back the years have evoked mixed emotions in cricket-mad India.
On social media, his detractors mock his paunch, while his fans and conspiracy theorists claimed he never had the backing of Punjab skipper Ravichandran Ashwin.
Others still found it just too painful to watch the struggle of a batsman who smashed six sixes in a Stuart Broad over in the 2007 World Twenty20, and pleaded with him to hang up his bat.
The all-rounder, who played the last of his 304 one-day internationals last year, thinks he might just have another year in him.
"I've been playing international cricket since 2000. It has been almost 17-18 years on and off. So, I will definitely take a call after 2019," he said last month.