Should Mahendra Singh Dhoni step down as India's ODI captain following the series loss to Bangladesh? Harish Kotian/Rediff.com asks former selectors for their views.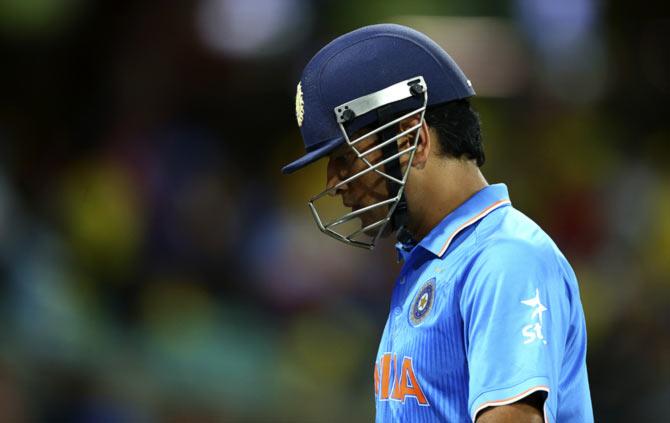 India's ODI captain Mahendra Singh Dhoni. Photograph: Ryan Pierse/Getty Images
The fall-out of India's first ever ODI series loss to Bangladesh could prove costly for several members of the team.
In fact, it didn't take long for some of the game's aficionados in the country to point fingers at captain Mahendra Singh Dhoni, asking him to take responsibility for the loss and quit as ODI captain.
Dhoni, though, shrewd as he is with his usage of words, said he is ready to stand down as captain ONLY if it helps the team get back to winning ways.
'Yes, if it is a justifiable thing that if you remove me and Indian cricket will start doing really well, and if I am the reason for all the bad that is happening to Indian cricket, definitely I would love to step away and play as a player. Ultimately you want India to win. It doesn't matter who is the captain,' he said after India's six-wicket loss in the second match.
Dhoni, who will turn 34 next month, gave up Test captaincy midway through the series in Australia in December before retiring from the longer format of the game.
So, is it time for him to make way for Virat Kohli in ODIs too?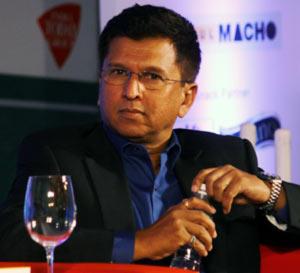 Former chairman of selectors and wicketkeeper Kiran More believes Dhoni should continue as the team's ODI captain.
"I don't have any issues with Dhoni continuing as the captain of the ODI team. The team, overall, didn't perform well in the first two games in Bangladesh; the bowling and batting department didn't perform to expectations," he told Rediff.com on Monday.
More, who was chairman of selectors from 2002 to 2006, said India's players have been left jaded by a busy few months of international cricket, followed by the Indian Premier League, which has taken a toll on their form.
"They had a long series in Australia, including the World Cup, they came back and played in the IPL and went to Bangladesh within 10 days; maybe, the selectors could have asked some of them to rest for a few games, but we should not panic. Everybody looks a bit jaded. We have to believe in them because only a couple of months back they performed so well at the World Cup," he added.
More was unhappy, however, with the changes Dhoni made in the team for the second ODI, especially dropping Ajinkya Rahane
"The combination that they played in the last match was not great. They went in with just two fast bowlers and I was surprised not to see Rahane's name in the playing eleven. He has been our best player overall across all formats in the last one year.
"Maybe, someone like Ravindra Jadeja, who has not been doing well for the last so many months, could have been dropped and someone else taken his place," he said.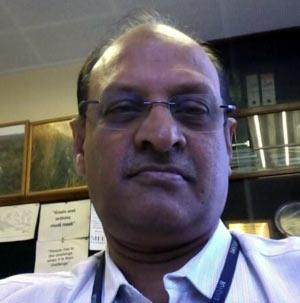 However, Raja Venkatraman, who was national selector from 2008 to 2012, believes this is the right time for Dhoni to step down as ODI captain and focus on his batting.
"India should look for a change; the time has come! Wicketkeeping has never been Dhoni's plus point. His USP was always his batting and he could win matches for us single-handedly in ODIs and T20s. But, unfortunately, recently he has not been doing great. Maybe, if the burden of captaincy is taken away it could help his batting; otherwise, with this kind of pressure he may not survive for long," he said.
Venkat believes Dhoni is also struggling mentally to cope with the pressure of captaincy.
"His greatest strength was his mental strength and his positive attitude, but today, because of the way he plays, he is not in the same frame of mind any more. That is where, when you look at it, maybe, if you want him to continue for some more time -- maybe taking away the responsibility of a captain -- may help him also."