Former IPL commissioner Lalit Modi hit out at cricket administrators over the arrest of three cricketers for their alleged role in spot-fixing in the ongoing Indian Premier League, saying the ICC and BCCI have been "sleeping".
"It's shocking that the ICC has been sleeping, the BCCI and IPL have been sleeping. The administrators have been sleeping," Modi said.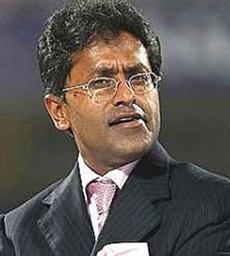 "ICC has to be an independent panel. It's very shocking that we are at the tail end of the tournament and the ICC ACU, the BCCI and the IPL have not got a wind of this and we had to hear this from Delhi police," he added.
Taking a pot shot at BCCI president N Srinivasan, Modi said power centres have changed in cricket now.
"Everything is governed out of Chennai. We need to take the power centre away from one person ruling ICC, BCCI and ICC."
He also advocated legalisation of betting.
"Legalisation of betting is a must. That will be a step forward. And the government has been shying away from that for a long time."
He said one can't weed out corruption from sport.
"You can't weed out corruption. That is there world-wide in sports. It is the administrators' job to put deterrents out there and be vigilant. You have got to understand that bookmakers are always trying to lure players," Modi said.
About what he did during his time as IPL chief, Modi said, "I had put in strong deterrents and unfortunately that led to me getting threats from the underworld having multiple assassination attempts."
© Copyright 2021 PTI. All rights reserved. Republication or redistribution of PTI content, including by framing or similar means, is expressly prohibited without the prior written consent.