The Justice Mukul Mudgal committee, which is conducting the probe against ICC president Narayanaswami Srinivasan and 12 prominent players in the IPL betting and spot-fixing scandal, filed its interim report in a sealed cover before the Supreme Court on Friday.
- Timeline: How IPL spot-fixing propelled BCCI's shameful fall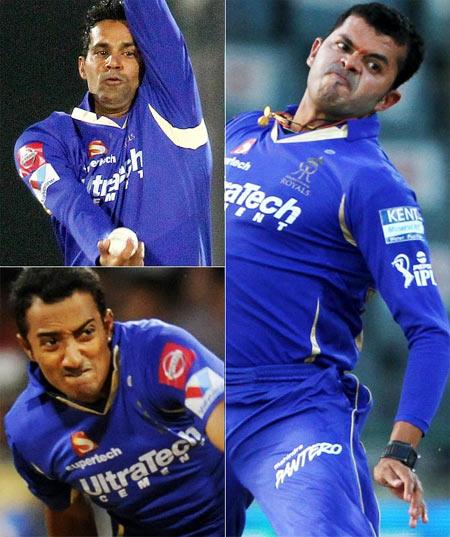 The apex court is likely to go through its contents on September 1, when the committee is also expected to plead for more time to complete the probe.
The court had, on May 16, asked the Mudgal panel to probe Srinivasan and 12 players and file its report by the end of August.
It had rejected Board of Control for Cricket in India's proposal to conduct the probe through its own panel.
The Mudgal committee had earlier investigated the scandal and submitted in a sealed envelope its report in which the names of Srinivasan and 12 cricketers were mentioned.
"We are of the considered opinion that the allegations against the 13 persons including N Srinivasan mentioned in the report submitted in the sealed cover should be investigated into by the Justice Mudgal Committee and the team of investigators because if a new Probe Committee is entrusted to inquire into the allegations, there is likelihood of the allegations being leaked to the public and such leakage will damage the reputation of the 13 persons beyond repair," the bench had said.
Besides Justice Mudgal, the panel has Additional Solicitor General L Nageshwar Rao and advocate Nilay Dutta as members.
A group of investigators, headed by senior IPS officer B B Mishra, has assisted the Mudgal Committee which was given the power to probe, search and seize relevant documents and record evidence.
Image: Ajit Chandila, Ankeet Chavan, Shantakumaran Sreesanth
Photograph: BCCI