The Crime Branch and Criminal Investigation Department (CB-CID) officials are carrying out raids on hotels of suspected Indian Premier League (IPL) spot-fixing accused Vikram Aggarwal in Chennai on Friday.
Aggarwal is said to be the key link between small time Bollywood and television actor Vindoo Dara Singh and Chennai Super Kings' owner Gurunath Meiyappan in the IPL betting and spot-fixing scam.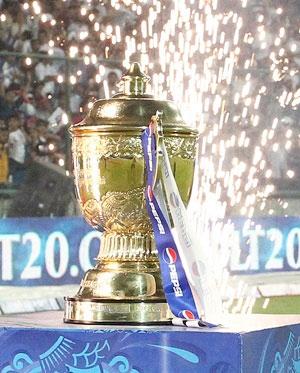 Friday's raids, which are still on, came a day after Mumbai Police, which is probing the IPL spot-fixing scandal, summoned hotelier Aggarwal for questioning.
Aggarwal alias Victor was asked to surrender before the Tamil Nadu Police on Thursday, but has so far missed the deadline.
Aggarwal, the Tamil Nadu Police claim, has been active in betting circles and was the person who introduced Vindoo Dara Singh to Gurunath Meiyappan.
Both Vindoo and Meiyappan are in police custody and are being interrogated over their role in betting on Indian Premier League or IPL matches.
Meanwhile, the Madras High Court has dismissed Aggarwal's plea for anticipatory bail.
Aggarwal owns a franchise of Hotel Radisson Blu and other properties in Chennai. Aggarwal is said to have originally been involved in the construction business and then become a hotelier.
He has two hotel properties - the 129-room Fortune Select Palms and the 162-room Radisson Blu Hotel City Centre.
A few days ago, the police said investigations are on to find out why Aggarwal's wife telephoned a cricket bookie, now under arrest, over a 100 times.
Police said the hotelier used the phone connection in his wife's name to get in touch with the bookies.
Photograph: BCCI