'It is unfortunate that the parent body of cricket [in India] is trying to shield N Srinivasan and the involved players and officials'
'The BCCI today submitted manufactured documents to the Supreme Court, I am sure of it'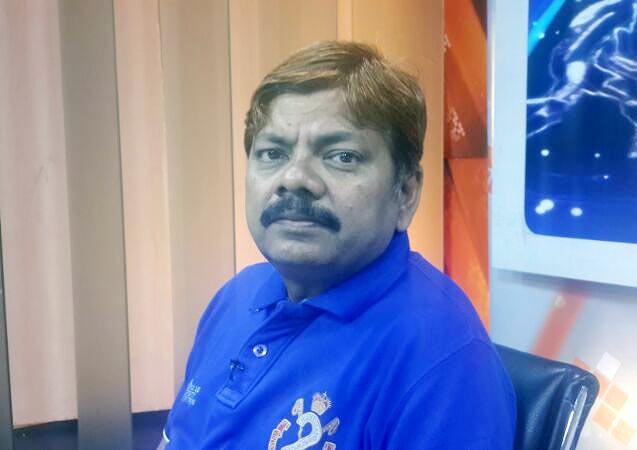 Bihar Cricket Association's Aditya Verma
Bihar Cricket Association (BCA) secretary Aditya Verma, who is the petitioner in the Indian Premier League (IPL) spot-fixing case, on Monday, termed the efforts by the Board of Control for Cricket in India's (BCCI) to shield its former president Narayanaswami Srinivasan and other involved officials in the ongoing case as 'unfortunate'.
- Why should I ask Dhoni to resign: Srinivasan
Verma also stated that Justice Mudgal's report on the same should be made available to the public and media so that everyone can know the truth.
"It is unfortunate that the parent body of cricket [in India] is trying to shield N Srinivasan and the involved players and officials. The report prepared by the investigating committee which is available to the Supreme Court should be made available to public and the media so that everybody can know who is tainting this great sport," Verma told the media in New Delhi on Monday.
Verma further alleged that the BCCI was submitting 'manufactured' documents to save Srinivasan.
"Being a petitioner I am hurt. The BCCI today submitted manufactured documents to the Supreme Court, I am sure of it. They are trying to save Srinivasan by hook or by crook. In the next hearing, I will ask the court to make the report available in public domain," he said.
Earlier on Monday, Srinivasan's lawyers maintained that all the allegations made against him were false, while adding that before bidding for the Chennai Super Kings (CSK) franchise, their client had consulted with then- BCCI president Sharad Pawar.
- Also Read
The man who dared take on Srinivasan and the BCCI!