In a crackdown on cricket betting following the IPL spot-fixing scandal, police arrested 19 more people, including some bookies, in West Bengal, Maharashtra and Rajasthan.
The arrests were made between Wednesday night and Thursday in connection with four separate cases.
Ten people, including a bookie, were held by a special team of Kolkata Police from Ultanga area in the West Bengal capital for alleged involvement in a cricket betting racket.
"We have arrested 10 people, including a bookie yesterday night. We are investigating the case. They will be produced before a court," DC (DD special) Santosh Pandey said.
Initial investigations said they betted on a match between Mumbai Indians and Chennai Super Kings.
About Rs three lakh in cash and laptops were recovered from them, the police said. The bookie was identified as Ajit Surekha.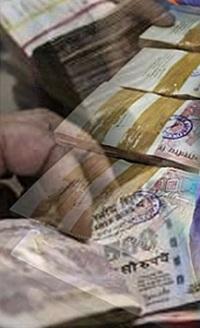 In Maharashtra, five persons were arrested for allegedly betting on IPL matches following a raid at a bungalow in Nashik, police said.
Acting on a tip-off, police raided the Sai Palace bungalow on Wednesday night and arrested five bookies, Assistant Commissioner of Police Pankaj Rahane said.
Ten cellphones, a laptop and other betting related material were also seized from the place, he added.
Those arrested have been identified as Rajendra Savna, resident of Nashik Road, Sameer Mahindra Mantri, Praveen Bhutada, Ravindra Dhage and Pankaj Somani (all from Buldhana).
In Thane, three persons from Kalyan town in the district who allegedly accepted bets on behalf of Mumbai-based bookies were held by the police.
Keval Ladharam Bhanushali, Chetan Ladharam Bhanushali and Sachin Jagannath Teli were taking bets on IPL matches at a place near Annapurna Hotel in Gandhi Chowk when the police raided the premises on Thursday morning and nabbed them.
Police Inspector R R Patil said the three were booked under the Prevention of Gambling Act.
Cash, mobile phones, etc were among the items seized.
Police said the three were allegedly working for bookies identified as Metanbhai Jain of Lalbaugh and Umesh alias Vipul Shah of Dombivali.
In Rajasthan, a man identified as Akash Garg was arrested from his residence in Ajmer on Wednesday night for operating a racket through which bets were placed for an IPL match, SHO Ganj police station Chetna Bhati said.
Garg was involved in the racket for the last two years, she informed.
"Two mobile phones, a laptop, a DVD player and several slips having details of betting amount worth lakhs of rupees were seized from his possession," she added.