Rajasthan Royals' co-owner Raj Kundra, who is facing accusations of betting in the Indian Premier League matches, has appointed noted criminal lawyer Majeed Memon to defend his case.
Delhi Police commissioner Neeraj Kumar had said after interrogation that Kundra had admitted to betting in IPL matches. But Kundra, whose passport has been seized, remained defiant, saying the truth will come out.
"I have now appointed Mr Majeed Memon as my council (counsel) my official statements coming soon through Memon sir. Truth will prevail!," Kundra tweeted.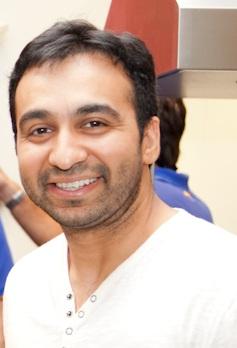 Kundra, a British national, was questioned for 11 hours on Wednesday after cricketer Sidharth Trivedi told police that the Royals owner's business partner-friend Umesh Goenka used to ask for information regarding team formation and pitches.
Neeraj Kumar had said that Kundra admitted to betting and "he used to bet on his own team and lost a lot of money in betting".
Police sources claimed that Kundra was into betting but not spot-fixing.
Kundra is the second IPL team owner after Chennai Super Kings' Gurunath Meiyappan who is in the dock for alleged betting. If the charges against the owners are proved, the Board of Control for Cricket in India can suspend the teams from the cash-rich Twenty2- tournament.
On Thursday, he lashed out at the media for making "stupid claims" on his alleged involvement in the IPL spot-fixing and betting scandal.
Image: Raj Kundra
© Copyright 2021 PTI. All rights reserved. Republication or redistribution of PTI content, including by framing or similar means, is expressly prohibited without the prior written consent.