The scandal-ridden BCCI could be forced to bring forward its Emergency Working Committee meeting due to the crisis created by the resignation of two senior Board functionaries, Joint Secretary Anurag Thakur said on Saturday.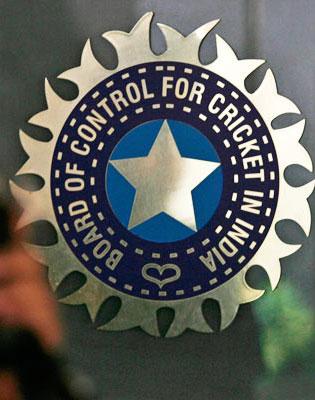 The under-fire N Srinivasan's adamant stand of sticking to the post of BCCI President despite the credibility-crisis created by the IPL spot-fixing scam, last night prompted Board Treasurer Ajay Shirke and Secretary Sanjay Jagdale to resign in protest.
- N Srinivasan and the men who matter in the BCCI
- IPL spot-fixing: Something significant to happen in a day, says Jaitley
Srinivasan has convened a working committee meeting on June 8 to discuss the crisis but it might have to be rescheduled to an earlier date.
"It is sad to see the BCCI Secretary and Treasurer resign. We have requested the President to prepone the meeting and discuss the issues," Thakur said.
"The meeting was supposed to be on June 8 but it may be preponed. But it depends on the President. Last night we had spoken to him to have a fair and transparent probe and to have
a meeting as soon as possible," he added.
The IPL spot-fixing controversy became catastrophic for the BCCI ever since Srinivasan's son-in-law and Chennai Super Kings Team Principal Gurunath Meiyappan was arrested for alleged involvement in betting.
Srinivasan, whose company India Cements owns CSK, refused to resign despite repeated calls for his ouster, insisting that he did no wrong.
Meanwhile, asked if he would put in his papers, Thakur was evasive. "We need to look into the grey areas and improve the standard of the game," Thakur said.
He reiterated that Srinivasan should resign in the interest of fairness.
"He should step aside for a transparent and fair probe," he said.
Thakur said a major development is expected in the next one day.
"Wait for a day, something significant is about to happen. Just be patient, we are committed to improving the image of Indian cricket. The police probe is still on, we have to be a little patient," he said.
"What is needed is not resignations but a process to clean up cricket," he added.
Asked if betting should be legalised, Thakur said it is an issue on which only the government can take a call.
"That is something which can be decided only by the government. We just want a law which offers severe punishment for those who indulge in corruption," he said.