Former Punjab and Haryana Chief Justice Mukul Mudgal, on Monday, submitted a report to the Supreme Court on the Indian Premier League's spot-fixing scandal, involving Board of Control for Cricket in India chief N Srinivasan's son-in-law, Gurunath Meiyappan.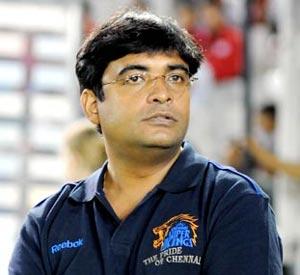 The report stated that allegations of betting and passing of information against Meiyappan in the sixth edition of the cash-rich Twenty20 tournament stand proved as he was the face of Chennai Super Kings.
The report also affirmed that the allegations of match-fixing require further investigation.
Raj Kundra was also dealt a blow, as the report asked the apex court to further investigate allegations of betting and spot-fixing against the Rajasthan Royal's owner.
Also, there was no relief for Srinivasan, as the report rejected his claim that he was merely a cricket enthusiast.
Conflict of interest on Srinivasan holding the post of BCCI chief and ownership of an IPL franchise (Chennai Super Kings) is a serious issue that needs to be considered by the Supreme Court, the report suggested.
Justice Mudgal's report called for armed personnel and police officers to be recruited by the BCCI to handle cases of corruption and match-fixing.
The committee also gave a ten-point suggestion to the Supreme Court for making cricket a 'cleaner' game and eliminating the evil of spot and match-fixing.
Image: Gurunath Meiyappan