The Indian Premier League's troubles seem unending. Now, Pune Warriors India, owned by the Sahara India group, has failed to pay the full franchise fee for the current year and the Board of Control for Cricket in India has encashed the bank guarantee.
The latest development has cast a shadow on the team's future in the cash-rich league.
"Yes, the BCCI has initiated procedure to encash the bank guarantee that has been deposited in order to procure Pune Warriors' franchise fee for the current year," a senior BCCI official said on Tuesday.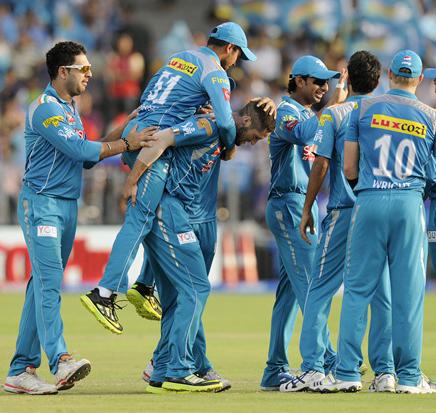 Sahara bought Pune franchise for a record Rs 1702 crore for 10 years. But they currently have dispute regarding the reduction of the franchise fee, as, initially, there were 94 matches, which was later reduced to 74.
The issue hasn't been resolved yet.
"In January this year, Sahara paid around 20 percent of the year franchisee fee which is approximately Rs 170 crore. The BCCI was told that they will pay the remaining amount by May 19 but they failed. The IPL governing council then decided to encash the bank guarantee."
However, BCCI's decision to go ahead and encash the bank guarantee does raise the question mark whether the franchise will be a part of the seventh edition of Indian Premier League next year.
"It is too early to say what will happen next year but yes things are indeed looking ominous," another senior BCCI official informed.
When BCCI treasurer Ajay Shirke was contacted for confirmation of the amount of bank guarantee, he refused to divulge any information.
This is not the first time that the BCCI has encashed bank guarantees after franchises failed to cough up fees. Kochi Tuskers Kerala and Deccan Chargers were disbanded from the IPL after they failed to pay up.