The IPL Governing Council is likely to shift the Qualifier and Eliminator matches from Chennai in order to allow respective teams with Sri Lankan players, freedom to choose their best playing eleven.
The members of the IPL governing council will be meeting in Chennai on Monday to decide the fate of the first Qualifier at the Chepauk on May 21 and the Eliminator on the following day.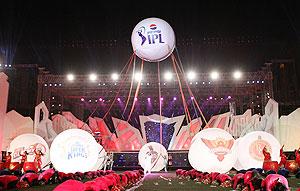 "The final decision will be taken at the Governing Council meeting in Chennai on April 22," IPL chairman Rajeev Shukla said.
The Tamil Nadu government had barred Sri Lankan players or match officials to play or officiate in Chennai in the wake of the anti-Sinhalese sentiments prevailing in the state. The Governing Council had then decided to go ahead with the matches in Chepauk but without Sri Lankan players.
However, it has been learnt that the franchises were not too happy with the decision but considering the logistical nightmare it would have posed to redraw the schedule with a new venue, they decided to co-operate.
The franchises want the IPL Governing Council to review the decision for these two matches, arguing that these games were crucial and it would unfair on them if they could not be in a position to field their best team.
"In league stages, a bit of compromise is always possible. But tell me why would Sunrisers agree to drop a guy like Thisara Perera if they qualify for the knock-outs or why would MI even think of leaving out Lasith Malinga in such a do-or-die match," a BCCI official in the know of things commented.
Photograph: BCCI