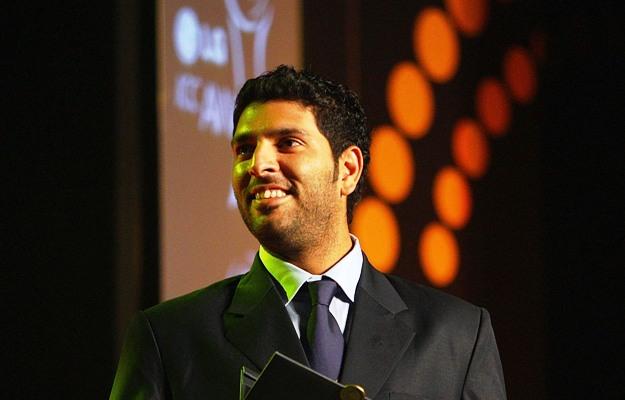 Delhi Daredevils' multi-million dollar signing Yuvraj Singh. Photograph: Getty Images
Delhi Daredevils' chief coach Gary Kirsten has pointed out that he was the one who wanted multi-million dollar signing Yuvraj Singh in the team.
"I had a great experience working with Yuvraj in the Indian team. He is fit as he has ever been.
"For me, I really wanted him in this team as he is from this part of the world. I don't think there is a guy more motivated than Yuvraj."
'I want Zaheer to play a kind of mentoring role'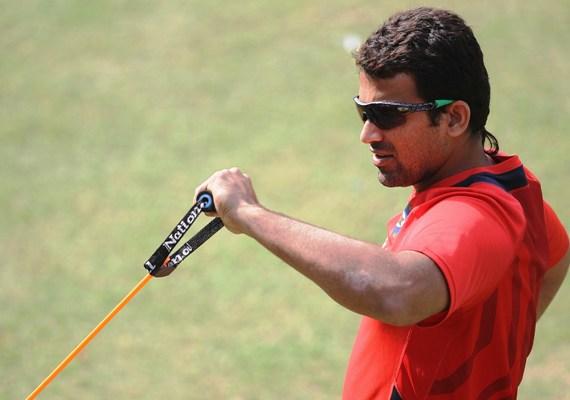 Zaheer Khan during a training session. Photograph: Getty Images
Asked why Zaheer Khan, who has not played for a year, was picked, Kirsten attributed the move to the pacer's experience.
"Experience is the one word. He would be working in a space with some good youngsters around. I want him to play a kind of mentoring role within the team. He obviously wants to keep playing and has some aspirations in his game." Kirsten reminded that Zaheer knows that he has to prove his worth.
"He is aware that he needs to prove his worth. He has great experience and good ideas of T20 bowling. I am expecting that he will be fit for the first match," said the former Proteas opener.
While Zaheer will be "mentoring", Kirsten also batted for newly appointed bowling mentor Alfonso Thomas, who according to the coach will be there for two weeks.
'I was caught off-guard last season'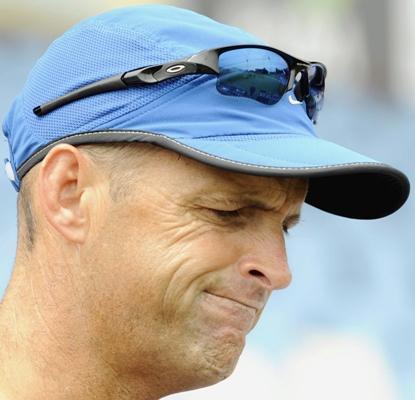 Delhi Daredevils' chief coach Gary Kirsten. Photograph: Getty Images
Kirsten admitted that he was caught off-guard in respect to the demands and needs of coaching a franchise in T20 leagues like the IPL as the team finished last in the table in 2014.
Asked if he was not in sync with the demands, Kirsten responded in positive.
"Yeah could be. It's a good observation. I think I was without a doubt (caught off-guard). I think I learnt a lot from last year that IPL is different to international cricket. It takes a bit of getting used to for any coach," Kirsten said during a media interaction after his team's training session at the Model Sports Complex at the Air Force ground in Palam.
Among the problems that Daredevils faced last year, Kirsten felt that not having proper back-up was an issue. "Physically, it's a demanding tournament. Last year, we didn't have great back-up. But we do have some good combinations this year. It's about getting our thinking process right."
'We wanted continuity'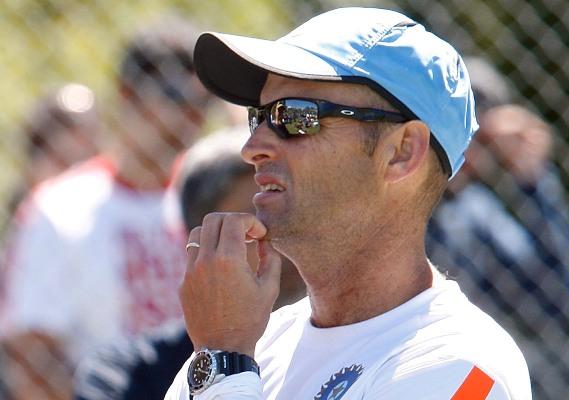 Delhi coach Gary Kirsten. Photograph: Getty Images
The chief coach did not divulge how he would use an overworked Mohammed Shami but was hopeful that the Bengal speedster would carry his World Cup form into IPL.
"We will keep it fairly to ourselves as to how we use him," Kirsten said agreeing that after four and half months in Australia, Shami will have to alter his length for Indian conditions.
"I do agree you need to know the length you are bowling. I was excited with Shami's bowling in the World Cup, knowing that he was in my team. He looks to take wickets, puts the ball up, looks to swing and that's very important."
On the appointment of JP Duminy as the coach, the World Cup winning former India coach said that the left-hander has leadership credentials.
"JP is a fantastic human being. He has already started captaining South African T20 team. We wanted continuity as he has played for the franchise and knows a lot of Indian players. It was a natural choice. He has got good leadership credentials."