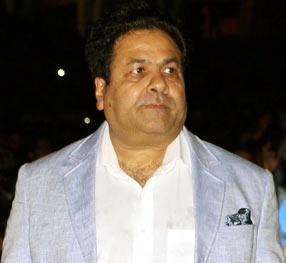 Rajeev Shukla, who resigned as the chairman of the Indian Premier League, has no problem in chairing the Governing Council meeting in New Delhi on Friday, though he is still unsure whether to continue in that position when his term comes to an end.

Shukla had resigned as IPL chairman in the wake of the spot-fixing scandal but the BCCI's interim chief Jagmohan Dalmiya has not accepted his resignation.

"If I am asked to chair the Governing Council meeting tomorow, I have no problem. But the question is whether I want to continue in the long run," Shukla said.
- Should Srinivasan attend BCCI's Working Committee meeting?

The Governing Council has been convened to discuss the report of the two-member probe panel which has has found no evidence of any wrongdoing by BCCI president N Srinivasan's son-in-law Gurunath Meyappan, who is Chennai Super Kings Team principal, and Rajasthan Royals co-owner Raj Kundra in betting and spot fixing in the sixth edition of the IPL.

The commission, comprising former judges T Jayaram Chouta and R Balasubramanian, had submitted its report to the BCCI working committee in Kolkata last week.

The Governing council will have to take a final decision on the issue which will be ratified by the Working Committee.
There is also intense speculation that Srinivisan may return as BCCI president and chair the Working Committee meeting since Chennai Super Kings have been cleared by the probe panel.
Photograph: BCCI