Senior BJP leader Yashwant Sinha on Thursday said that the controversy-ridden Indian Premier League is nothing but a den for gambling where a lot of black money is involved.
Sinha said that a report prepared by the Standing Committee on Finance, which he is heading, had pointed out financial irregularities and involvement of black money in the tournament, but the government had not acted pro-actively to stop these illegal activities.
- IPL fixing: Umpire Rauf withdrawn from Champions Trophy
"The Committee looked into the aspect of money laundering and involvement of illegal black money in the IPL. We called the officials of BCCI, Finance Ministry, RBI and tax officials and we came to the conclusion that lots of black money were involved in the IPL," he said.
"We prepared a report on how the laws are being violated and how the black money were brought into the IPL teams through various routes. But government had not acted as pro-actively as it should have been to stop these irregularities," he added.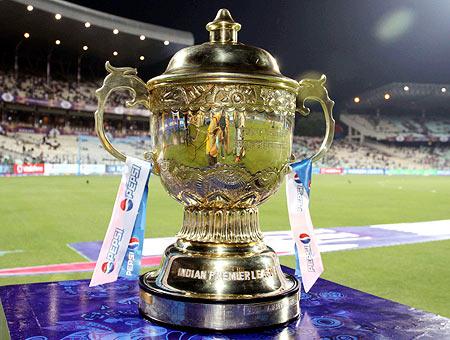 "IPL is nothing but a den of gambling. There is less of cricket and more of gambling in the IPL. Spot fixing or match fixing does not appear to be confined to a few players or bookies. It appears to be a widespread net and these spot-fixing or match-fixing must have happened in the past years also," Sinha, also life president of All India Tennis Association, told a television channel.
He slammed the Board of Control for Cricket in India (BCCI) for not regulating cricket properly and said that stringent action should be taken up against anybody found guilty.
"Obviously BCCI consists of a large number of eminent people, including ministers of the government. BCCI had failed to regulate IPL in the manner in which it should have been regulated," Sinha said.
"If people close to the BCCI president were involved (in the spot-fixing scandal), then it's a serious matter.
"What is required is a detailed inquiry into who all are involved in match fixing. Who are responsible for reducing the game of cricket to a den of gambling; action should be taken under the law against all these people ... however mighty or glamorous they may be. They must be brought to book and they should be brought to justice."
Asked if IPL should be banned in the backdrop of spot-fixing scandal, Sinha said, "For the time being, the Supreme Court has not agreed to ban the IPL. I reserve my comment."
On the need for new laws to deal with corruption in cricket, Sinha said, "There are already enough laws in this country... the question is proper enforcement. For every new situation, we shouldn't think of a new law. But I'm not saying that the government should not bring laws.
"Let them bring a new law against betting and match fixing, which will apply not only to cricket but to other sports also."
Photograph: BCCI