The Justice Mudgal committee, appointed by the Supreme Court to investigate charges of betting and spot-fixing in the Indian Premier League last year, will not be travelling to England to investigate current Indian players as part of its probe, the Board of Control for Cricket in India said on Wednesday.

BCCI treasurer Anirudh Chaudhry issued a statement quoting Vidushpat Singhania, secretary to the panel, clarifying that contrary to media reports the Mudgal committee members will not investigate Indian players during the ODI series in England, starting August 25.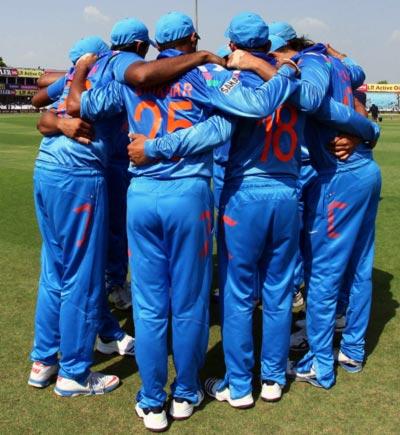 There were reports on Tuesday that Deputy Director General of the Narcotics Control Bureau (NCB) and Chief Investigating Officer of the panel B B Misra and Justice Mukul Mudgal were likely to fly to London to probe the players.
- N Srinivasan: 'Conscience is clear; I've not done any wrong'
"The Committee or any of its members also have no intention of travelling outside the country for any interaction with the players, contrary to some speculations in the media. The Committee is fully alive of the fact that any interaction with the players during a series may disturb their poise and concentration," read the BCCI statement.
It further added that ICC chairman and BCCI's president-in-exile Narayanaswami Srinivasan and his son-in-law, Gurunath Meiyappan, were not questioned by the committee earlier this month.
- The Justice Mudgal IPL Probe Committee report

"The Committee on 15-16 August 2014 met at Chennai and interacted with its investigative team and other investigative authorities. The Committee would like to clarify that neither the Committee nor its members interacted with Mr. Srinivasan or Mr. Meiyappan on 15-16 August 2014 in Chennai or at any other time during the second leg of its investigation ordered by the Hon'ble Supreme Court on 16.5.2014," it added.

The Mudgal committee is expected to submit an interim report to the Supreme Court on August 27 when they might just appeal for an extension for submission of the final report.

The Justice Mudgal committee was set up by the Supreme Court in October last year to probe the spot-fixing allegations that rocked the IPL.

It submitted its findings this February in a report which included a sealed envelope comprising the names of 13 people who they said should be further investigated.

Former India captain Sourav Ganguly is also part of the committee along with Additional Solicitor General L Nageswara Rao and senior advocate Niloy Datta.
- Coverage: IPL spot-fixing saga
Image: The Indian ODI team in a huddle
Photograph: BCCI