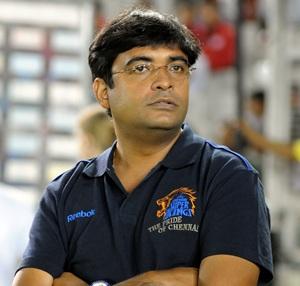 Tamil Nadu's CB-CID police which has enlarged its ongoing Indian Premier League betting probe to alleged match-fixing is likely to question former Chennai Super Kings official Gurunath Meiyappan, who is also the son-in-law of BCCI president N Srinivasan 'anytime now.'

Crime Branch CID has completed interrogation of hotelier Vikram Agarwal again based on "certain emerging inputs on match fixing allegations," police sources said in Chennai on Thursday.
- IPL spot-fixing saga

The widening of the probe to alleged match-fixing involving bookies besides others came after the Mudgal Committee told the Supreme Court that the angle was not properly probed by the Tamil Nadu Police despite indications pointing to it.

The committee, in its report submitted last month, had indicted Meiyappan for betting and passing of team information during IPL matches, but said allegations of fixing against him require further investigation.

Suspended Superintendent of Police G Sampath Kumar, who earlier investigated the case, had alleged in his deposition before the panel that the match fixing angle was not "pursued" by the CB-CID owing to alleged vested interests.

Against this background, summons had been issued to Meiyappan, sources declining to be quoted said adding his interrogation could happen anytime now.

Top CB-CID officials, however, remained tight lipped on the issue.

Asked why the match-fixing angle was not probed and if Meiyappan was likely to be quizzed following issuance of summons, CB-CID chief Narinder Pal Singh declined to comment.

During earlier questioning, Meiyappan had told the CB-CID sleuths that he was not "officially involved in the CSK" as everything had to go through his wife as she was a whole time director in India Cements which owned the team.
© Copyright 2021 PTI. All rights reserved. Republication or redistribution of PTI content, including by framing or similar means, is expressly prohibited without the prior written consent.