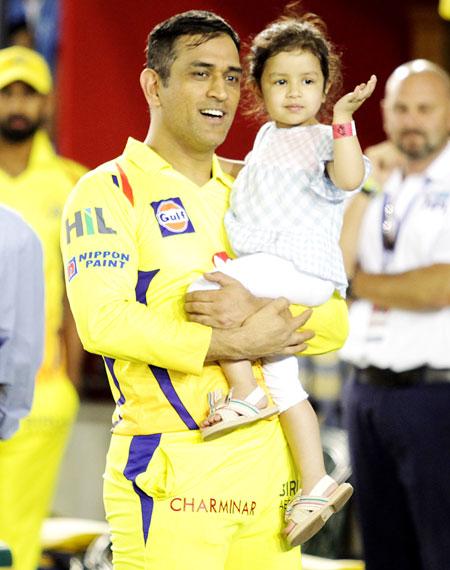 Mahendra Singh Dhoni's powerful forearms have won India a lot of matches and no wonder the former India captain has confidence to clear the boundary even when he is suffering from excruciating back pain.
For lofted shots, a batsman needs to maintain shape while transferring body weight into the shot. However against Kings XI Punjab on Sunday, the Chennai Super Kings captain was in real pain but kept clearing the ropes with consummate ease.
Dhoni's unbeaten 79 off 44 balls got CSK agonisingly close to the target before the visitors fell short by four runs.
When asked how he could hit those lofted shots with a painful back, Dhoni replied: "The back is pretty bad but God has given me lot of power and I don't need to use my back a lot. My arms can do the job."
However Dhoni maintained that it was not a very serious injury.
"It shouldn't be too bad because I know what happened. And when you know the extent of your injury, you know how bad it really is," he said.
IMAGE: Mahendra Singh Dhoni in a playful mood with his daughter Ziva after the match against Kings XI Punjab on Sunday
Photograph: BCCI