Having played one of the most destructive knocks in the ongoing Indian Premier League, Kings XI Punjab's David Miller rates Mahendra Singh Dhoni is the "best finisher" in international cricket at the moment.
"M S Dhoni has shown how good he really is over the last couple of years and he is probably the best in that regards right now," Miller, who smashed 101 off a mere 38 balls against Royal Challengers Bangalore in this IPL, said.
According to the 23-year-old South African, the ongoing sixth edition of the T20 league is the turning point of his career.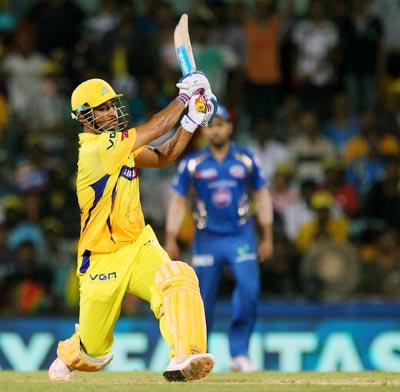 "Yes, definitely. I have really enjoyed the opportunity to play for the franchise. For me personally, I've really enjoyed batting on the Indian wickets. It's a very different experience from what I've had back home in South Africa and you learn so much along the way.
"In 2011 I didn't get a game and the last year I only got six games. In IPL only four overseas players can play at a time," he told the IPL website.
Miller said former South Africa all-rounder Lance Klusener has played an "immense" role in his development as a finisher.
"I've been fortunate to have Lance Klusener as my coach since the last season and he has played an immense part in nurturing the finishing aspect of batting. He's just helped me a lot with my confidence.
"Also, as I have been playing professional cricket I have learnt a lot from the ex-players, trying to gather all the information and using it in my game. While chasing, there are these couple of things that I do.
"I've realised that even at the end of the innings, you've got more time that you think. Out there in the middle everyone sort of rushes and there's a lot of pressure around you. That's when you need to calm yourself down and believe that you have enough time on your hands."
Photograph: BCCI