Delhi Police on Tuesday invoked stringent provisions of MCOCA against cricketer S Sreesanth and 25 others arrested in the Indian Premier League spot-fixing scandal.
Delhi Police commissioner Neeraj Kumar said the stringent provisions of Maharashtra Control of Organised Crime Act (MCOCA) was invoked to strengthen the case against those involved in the IPL spot-fixing saga.
- Exclusive! 'Can you imagine the BCCI has ANY credibility?'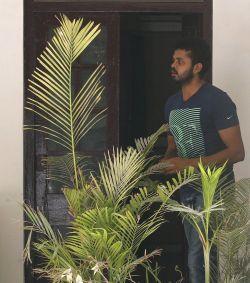 "If this is not organised crime then what it is. We are not concerned with what they do with match fixing. We feel this is a menace should be delt with firmly," Kumar told Rediff.com.
Rajasthan Royals cricketers Sreesanth, Ajit Chandila and Ankit Chavan along with 23 others were arrested from various places after Delhi Police intercepted telephone calls of those linked to the Mumbai underworld.
According to the provisions of the Act, the confessions made before an officer of rank above Deputy Commissioner of Police are admissible as evidence in a court of law.
MCOCA was formulated in 1994 to tackle organised crime which abetted narco-terrorism and raised huge amount of illegal money.
Photograph: Anindito Mukherjee/Reuters